Anaheim Attorney Services
Anaheim Attorney
The city of Anaheim located in Orange County in the state of California is a densely populated region which had a total population of 336,265 inhabitants as at the last recorded United States Census in 2010. This mammoth population makes Anaheim unarguably the most populous city in the entire Orange County, and also comfortably sitting at the 10th most populous California state city.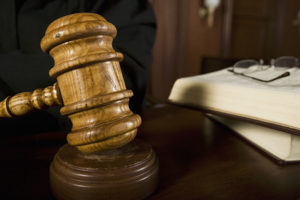 The city of Anaheim is also a large city in terms of landmass. It's only second in 'land area' in Orange County after the city of Irvine. Anaheim is an active city with several activities and fun places and is notable for its hugely visited theme parks, its Pro sports teams (Angels baseball team, and Anaheim Ducks – Ice Hockey team), and the Anaheim Convention Center.
Located in Southern California, just outside the 'City of Angels' – Los Angeles, the city of Anaheim has a Disneyland resort complete with restaurants, shops, hotels, of course, family-friendly rides.
The city of Anaheim like every other city in Orange County has a lot of legal firms, so if you are looking for an Anaheim Attorney, you won't have to look far. With a huge population and motorcycles being one of the major means of transportation, there are a lot of motorcycle accidents in the city. If you happen to be involved in a motorcycle accident in Anaheim and need a reliable attorney to help you get the justice you deserve with adequate compensation, you would need to employ the services of a reputable legal outlet in the city. One with experienced attorneys with the skill set and knowledge of such cases that's ready to put in the fight for you and ensure your case is won. Although there are many law firms in Anaheim, none matches the legal luminaries of Rawa Law Group.
Why Rawa Law Group?
Due to the fact that there are a lot of options to choose from, you might be wondering what makes Rawa Law Group standout as a reliable firm with topnotch lawyers to handle your motorcycle accident and other related claims. Truth is when you hire any of our accident lawyers at Rawa Law Group, you are certain of:
Being fought for with all our legal might as we are a firm with a strong passion for the injured and downtrodden
Enjoying unrestricted legal help and most importantly benefiting from an experience-rich team of attorneys having a combined experience of over 55 years
Flexible appointments which are designed to suit your schedule
Ethical representation, following the rules of law with zero hidden charges
Up to date information on the status report and progress made on your case
Getting the required personal (one-on-one) attention from an experienced and adept lawyer
Being visited if the need arises, as our attorneys are happy to make a home or hospital visitations
The Anaheim attorneys at Rawa Law Group has helped clients recover several hundreds of millions in settlements and the best part is, our services aren't billed before the commencement of the legal representation but after we have helped you win the case.
Our attorneys at Rawa Law Group are some of the top personal injury lawyers in California receiving accolades for the top representation they offer clients. Our aim is to help you maximize your accident claim settlement ethically.
Free Consultation and Education
To help you better understand your case and know about your rights, we offer clients a free consultation call to get you educated on your rights. This will, in turn, assist you in making the right decisions designed to protect yourself and your loved ones. Remember, the call is free as is the consultation. As we work on a contingency basis, you can rest assured you don't have to pay any upfront fees for our excellent legal services. Also, your convince is considered which is why we are happy to visit you at your home or hospital to discuss your legal needs if your injury is severe and prevents you from coming to our office.
Experienced Attorneys at Your Beck and Call
While there are a lot of attorneys in Anaheim, if you are looking for experienced attorneys with the legal know-how to help you stand a huge chance of walking away victorious with a decent settlement after your motorcycle accident in Anaheim, then Rawa Law Group is where you need to be. Our legal luminaries have been actively involved in personal injury cases in the Anaheim and the state of California at large for a long time with a combined experience of over 50 years. Retaining our law firm which has been in existence for over two (2) decades as your preferred legal team gives you access to highly-trained professional attorneys ready to fight relentlessly to ensure you come out victorious.
With a team of expert attorneys and proficient support staffs ready to put up the legal battle and competently represent you to ensure your case is won and you get the needed relief and closure you seek and as soon as possible. Our vast experience in the legal field makes us best suited to advise and counsels you with tips on how to make your case progress smoothly and also to help you negotiate better the desired settlements.
Our team of attorneys takes the stress of worrying about your case away from you, so you can focus more on your treatment and on getting back in top-notch shape to get back to doing what you know how to. Your financial independence and security is one aspect we care about and so we work hard to maximize the value of your settlement.
If you are looking for an Anaheim attorney, especially a motorcycle accident attorney, then Rawa Law Group has a team of legal luminaries who are ready to swing into action and give you that excellent representation you deserve. We would help you get closure by ensuring your accident doesn't get covered up. Our team is ready to serve, be sure to visit our office today or place a FREE call 1-844-444-1400 and schedule a consultation.
Rawa Law Group
5843 Pine Ave
Chino Hills, CA 91709