Skillful and experienced Chula Vista Attorney
Chula Vista Attorney
Chula Vista is a city located on the eastern plains of the San Diego Bay. The city which is bordered by Mexico on the south and on the north by San Diego was originally the home base of the Kumeyaay Indians and has long been controlled at different times by the Spanish, the Mexicans and now America by the statehood of California.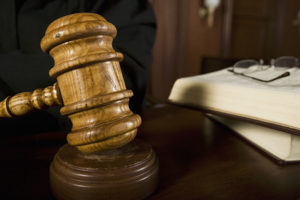 Chula Vista much like every other known commercial city is flooded with a number of legal enterprises all offering litigation services, but only a fraction of that number have the track record and the experience to support their lofty promises of excellence.
Rawa Law Group is a five-star legal firm located here with all the experience, tact and qualified attorneys you could ever need.  We have for over two decades provided first-class legal services to the good people of Chula Vista, and have not relented in our devotion to their cause.
We would be honored to be the ones you entrust your case, but before we go on to make our pitch, we would like to give a few reasons why we are the best for your case.
Why Rawa Law Group?
Although you have many options to select from, we are confident our service exceeds the rest. You can be sure of quality representation that is inimitable and has not been rivaled by any other law outlet this city. Our Chula Vista attorneys are top of the line and here are some key reasons why you would want to consider us for your case;
With us, you will enjoy
A complete and unyielding advocacy from some of the best attorneys in California
A boundless flow of legal counsel and assistance for every and any concern you may have to be provided by our trusted attorneys.
Appointments set according to your convenience. Our attorneys are prepared to come to meet you up at the hospital if need be in order to get your case started.
An intimate representation that ensures you are kept in the loop throughout. We practice a legal service that seeks to inform you while we work to ensure your best interest served.
The representation from one of the most revered legal establishments in the country. With a combined experience level that has gone past half a millennium, our competence is undisputable.
A perfect legal service that inimitable anywhere in California
Our Chula Vista attorneys are complete professionals that have received the required training and experience to guarantee you a great representation for your case. In their years of countless litigation, you can be sure that they have encountered multiple cases of different kinds and yours is no novel consideration.
Our Firm Rawa Law Group is one given to the service of man. We are a team of experts that see beyond the financial achievements. It is our simple and sincere devotion to the cause of the average man that has brought about the results and distinction we have enjoyed so far in the industry. We have helped many clients in Chula Vista, redeemed for them settlements amounting to hundreds of millions and we would like to do the same for you.
Free Consultation and Education
One of the things we like doing for our clients is helping them get a full grasp of what the law says concerning their claim. At Rawa Law Group, we take out time to educate our clients on the law, their rights, and we offer them counsel on the best manner of approach – the most they can do according to the law. This series of sit-downs and conversations make part of the consultation service we offer and it is totally free.
We do not charge anything off of our clients for the counsel we avail them, this is done in order to encourage them to speak out for whatever concern that they have and help them know that they can be heard without having to unlock their purses and wallets. Our consultation is free, and you are implored to come around from wherever you are to talk to our professional Chula Vista attorneys.
Not only is our consultation free, but we also offer a contingency based representation. Contingency or Non Obligatory representations are the kinds that we do not get paid until we win your case. What this means is that we are prepared to deploy all our resources and set our best minds on your case, from start through to the end without having you make a down payment or deposit.
We have discovered that one of the things that discourage members of the public from pursuing their rights is the worry of what the financial implications would be in securing a legal representative. This is good news! At Rawa Law Group, our attorneys only get paid when you do, so you have another thing to not worry over in your case.
Experienced and Devoted to your Cause
Though the city of Chula Vista has a sea of attorneys available and clamoring to represent you, there is quite none other like our attorneys at Rawa Law Group. We are professionals that are genuinely and committedly after your good wellbeing.
Our goal is to bring you the results you desire by the offering our polished litigating services. Our relentless advocacy and flawless representation are key features of our package offered to you, and we implore you to take advantage of all we are and promise.
Kindly note that we define experience in legal affairs – our attorneys have garnered for themselves a culminated experience level that peaks over 55 years together, all of which has been spent in the management of every known and conceivable case witnessed in the legal scenes, so you have absolutely nothing to worry about in this regards.
If you are seeking the services of a competent Chula Vista attorney for your case, then we are your best bet. We are a pulsating firm that thrives on the principles of devotion, integrity and hardwork, and we are more than ready to take on your case and deliver you the much-needed victory. We will help you get the compensation that you are due, as we have done for many clients in our years of practice, and help you gain the attention that you deserve.
Take the bold step now and reach out to us at our address or place a call to our TOLL-FREE number 1-844-444-1400  and let's meet up to discuss your case.
Rawa Law Group
5843 Pine Ave
Chino Hills, CA 91709