Hire a Reliable Moreno Valley Attorney
Moreno Valley Attorney
One of the cities located in Riverside County is Moreno Valley. This city is part of the Metropolitan Area of San-Bernardino and is often referred to as a relatively young city when compared to the other cities in California.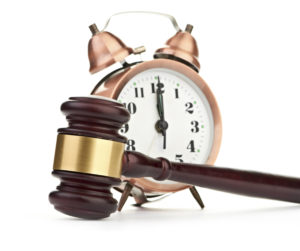 The city experienced a growth spurt that started in 1980 and ran through to the early 2000s, this growth made it stand not only as one of the fastest growing cities in Riverside County but one the second largest city in Riverside County eventually, by population. This city (which has an average population of 190,000) is a great location for business persons and entrepreneurs as it continues to thrive in population and commerce.
The largest city in Riverside County is Riverside, and the city of Moreno Valley is closely tied to this city and as a result, the city gains tangibly from the influx of people and business to the area.  As a result, it is not a strange thing to have several options for any service you choose to engage and the legal sector is proof of this fact. If you needed the service of a Moreno Valley attorney, there are several you can turn to or rely on for the service. Nonetheless, in order to ensure that you have quality service and that alone, it is important that you speak to an actual professional who has obtained the requisite training and more importantly, has the experience necessary.
Rawa Law Group is one of the law firms in Moreno Valley that has been around for a while, we have been marvelous in our performance through the years and we would like to be the ones to handle your case. In order to better make our pitch, here are a few reasons why we are your best bet for a great representation.
Why Rawa Law Group?
With the many legal firms available in the city, it definitely will not be a difficult thing to get an attorney. That said, for the sake of your case and your welfare, it is always advisable to go for a law firm whose principles and records show their excellence and reliability. Here are a few reasons you should consider Rawa Law Group before all else;
We have a team of highly competent attorneys who have been in the business of fighting for the rights of claimants in the area for a combined period of over 55 years. Choosing us as your attorneys of choice would translate to committing your case to the hands of experienced professionals.
Some of our attorneys at Rawa Law Group are nationally recognized for their exceptional performance in the legal scenes. You will be having access to counsel and representation from first-class legal representatives in California.
There are no BIG or SMALL cases as far as we are concerned. We give an immense amount of devotion to every case we take because we consider these cases as a test on our founding principles and as such, we are accustomed to giving our all in every case.
We are thorough professionals who will not cut corners or go over the right manner of approach for any reason. We have learned that with painstaking diligence and an undivided attention to detail, great results are very achievable.
With us, you will be kept in the loop as developments happen. You get zero surprises with our representation as our attorneys commit themselves to relentless advocacy with superior communication, keeping you updated every step of the way.
We offer client counsel and consultation completely free of charge. You will have the opportunity to ask our attorneys any questions on your mind and receive counsel and guidance on how to manage your case.
You can be sure that we are not just another law firm in Moreno Valley rather one of the most revered! In our two decades of active service. we have succeeded in delivering settlements worth hundreds of millions to many grateful claimants in the area. We have devoted ourselves to serving our clients truly and relentlessly, laboring tirelessly for their good and wellbeing.
The attorneys we have at Rawa Law Group are distinct professionals who have handled many cases with an impressive track record. As a matter of fact, the experience level of our attorneys go a little past half millennium when combined, this speaks of their vast knowledge and experience in legal matters. With our expert services, you can be sure to get the best results possible.
Our vow is to leave you in a much better condition than we met you by helping you, first of all, put together a flawless case and then offer you a stellar representation in court. We are a team of attorneys who are genuinely interested in your wellbeing and desirous to help you get the treatment, settlement, and attention that you are due.
Moreno Valley's Most Successful Personal Attorneys
If you need an attorney who would handle your case with the amount of devotion and attention that your case needs to fly in court, then we have got you covered. We are pleased to handle every case singularly, without giving any preference for one over the other. We are also committed to getting the right analytical professionals, investigators and evaluators to help craft a tighter and stronger for you in court.
As a part of our customer-satisfaction oriented service, we offer not only a completely free consultancy service but also we offer a contingency representation that allows us to carry on with your case from scratch without you having to pay anything.  This arrangement allows us to receive payment only when we bring you the desired results and compensation.
Wrongful Termination
Our attorneys can help you get compensation and a reinstatement of your position if you were wrongfully fired at your place of work. Our attorneys are skilled in this regard and have handled many cases of this kind in the past.
Disability Discrimination
If you have been unjustly treated, discriminate at as a result of your physical impediment, then with the expert help of our attorneys, you will receive the first class service that will help you get the compensation you deserve.
Death Claim at Work
In a case where someone you know dies at work, then the circumstances surrounding their death must be critically examined and if the sad incident was as a result of the carelessness of their employers or any other person, we can help you ensure that justice is served on your behalf.
We assure you that we will go above and beyond in establishing the strength of your case. Our support staff, the executive team of attorneys are all available to you, call us now 1-844-444-1400 to schedule a consultation session.
Rawa Law Group
5843 Pine Ave
Chino Hills, CA 91709