Oceanside Attorney Services
Oceanside Attorney
The city of Oceanside which was originally occupied by Native Americans welcomed the first Spanish missionaries in 1769 under Father Junipero Serra. The whole area got transferred early in the 19th century when farming and grazing was introduced into the system fully. The city which was originally under Spanish rule became a recognized city in the United States in 1848.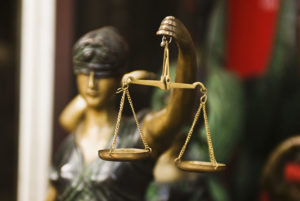 Oceanside performs decently in terms of exposure and the presence of multiple vendor options for various services. This means that regardless of the service you desire, it avails a healthy number of options that you can choose from at your discretion, and the legal industry is equally included in this variety spread.
If you were to desire professional legal services in Oceanside, then there are tons of firmsavailable to consider. That said, it only makes logical sense for you to reach out to actually trusted professionals who have a strong track record for your job. We would like to be your attorneys of choice at Rawa Law Group; we have got all the resources, the professionals, the records and of course, the sincere goodwill to bring you the best results possible. Here are a few reasons why you should consider us for your case.
Why Rawa Law Group?
Bearing in mind that many factors are responsible for the failure or success of any case, it is important to a highlight the fact that despite the multitude of factors there are, your choice of an attorney is principal and can go a very long way to make or break your case. You need a competent attorney that is from a reputable firm to expediently manage your case, in order for you to get a small idea of what your gains are with our representation, here are few reasons why you should come to us and to none other:
Rawa Law Group is far from being a newbie in the legal corridors of California. As a statement of fact, we have been around for over two decades and in this period we have led the industry with inimitably flawless representation from one case to the next. We are your sure bets for the exceptional representation you desire.
We have some of the most accomplished attorneys on our payroll. Trusted professionals who are inspired and primed to deliver the relentless advocacy needed to bring you the ideal results.
We are completely committed to the success of every case, that is to say, we do not esteem any case too big or small before going on to represent our clients. We are pleased to be of immense help to the case and lives of our clients.
We are professionals and this means that we will not jeopardize your case by engaging in any practice that would corrupt our integrity or water down the quality of our delivery.
We will involve you as matters develop in your case, there will be no surprises. We practice a client inclusive representation that will see to it that you are kept in the loop as matters arise.
We charge nothing for consultation. Doing this affords you the opportunity to be advised by some of the most seasoned litigators in the business for no charge whatsoever! This will avail you with insight and confidence for your case.
Through our over twenty years of active practice, we have maintained our promise as a firm to the good people of the city of Oceanside. By delivering topnotch legal services, we have stayed true to our creed and as a result, delivered settlements valued hundreds of millions to our clients.
Rawa Law Group is a foremost legal establishment in California, a five-star law firm that is revered in the area for our exceptional practices through the years. Our attorneys are top of the line and skilled in every legal subject. We are committed to making your life a whole lot better than it was when you came to us.
To further state our total devotion to you, it is important to announce that we do not charge you anything for representation and counseling until your case is won. We understand that the fees might be a major source of worry for most, but with the settlements and other benefits you will be getting, you will not only be able to pay for our services, but you will find yourself a lot more comfortable to take care of your life.
Most Successful Oceanside Attorneys
One thing we pride ourselves in at Rawa Law Group is our ability to pay attention to details. We are great at emphasizing little points and painstakingly going through your case in order to ensure you are well covered legally. This is partly why we have been so successful through the years, via our unwavering devotion and our unyielding advocacy, we have led clients to the victory they desire.
With our free consultation service, our contingency-based representation, our promised devotion and the many benefits of our thorough case management style, you can rest assured that only the best results you will get. Whatever the claim is, we are sure we can handle it, our attorneys are revered for their all-around competence, find some of our services below:
Racial Discrimination
If you have been laid off or denied a benefit due to your racial heritage, then talk to us about it. We will help secure what's yours, and ensure that the discriminators are brought to book for their unlawful actions.
Wrongful Termination
If you have been laid off for no justifiable reason, then allow us to be your voice and help you get the settlement you are due. Note that most wrongful termination claims filed when won will serve as a deterrent to their employers.
Death Claim at Work
If the unfortunate incidence of a death occurred at your place of employment, then do well to notify us about it. We can help you get justice for the life lost by bringing those responsible to book for their negligence or inefficiency.
Allow us to redefine the borders of exceptional representation to you. Our attorneys, support staff and every other relevant group are ready to help you win your case, so feel free to contact us today. Call us toll-free at 1-844-444-1400 to schedule a consultation session.
Rawa Law Group
5843 Pine Ave
Chino Hills, CA 91709