Riverside Attorney Services
Riverside Attorney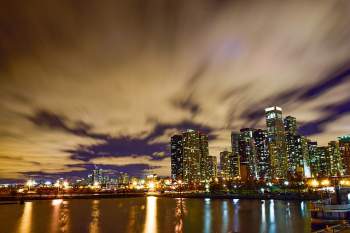 Located in the heart of California's Inland Empire, Riverside is Riverside's most populous city with more than 305,000 residents. Riverside made its mark on Southern California's history when the Department of Agriculture sent two navel orange trees to Eliza Tibbets, a Riverside resident.
Those trees thrived in the region's weather and soil and, once word spread, an effort to promote citrus ranching soon took hold and hundreds moved to the region for California's "second gold rush," planting groves of grapefruit, lemons, and oranges throughout Riverside County.
Once the heart of California's citrus industry, today the city is better known for the nearby March Joint Air Reserve Base, its close proximity to Los Angeles, and the University of California, Riverside.
Riverside offers a diverse number of things to do for residents and visitors alike. From historic landmarks and museums to live performances and drive-ins, Riverside has something to offer everyone. One of the city's most well-known landmarks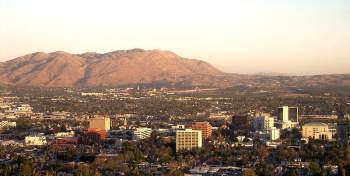 is the Mission Inn, the country's largest Mission Revival Style building.
Construction on the Inn started in 1876 but lasted for decades as the designer, Christopher Columbus Miller, changed his vision and incorporated many design periods and styles.
For those who love the outdoors, Riverside has the Mount Rubidoux Park to escape downtown and the California Citrus State Historic Park which offers a relaxing tour through the city's history amid the quickly vanishing landscape of California's citrus industry.
Located close to the river Santa Ana, Riverside is a city situated in the Riverside County, California. The 2010 Census showed the city had a population of 303, 871. Currently, Riverside is considered one of the most populous cities in California.
Riverside is renowned for its historic role in the citrus industry in California. As the county seat, the city has many establishments in the different sectors of the economy. In Riverside, manufacturing companies abound, and there are industrial parks to complement their effort. It's quite clear that there's a lot happening in the Riverside inclusive of infractions. Many of these situations often require the input of an attorney, but very few law firms are as equipped as Rawa Law Group to handle the different legal cases in Riverside. Personal injury cases like wrongful death, work injury and much more are obtainable in the city, and our well-trained attorneys would be glad to assist clients to take the necessary action.
Injuries can happen unexpectedly even while working. Regardless of the nature of your job, you can still get injured though the kind of injury will vary with the work you do. In Riverside, the labor and employment laws demand that employers set up insurance plans which cater to the safety and wellbeing of their employees. But implementation of laws isn't something many companies are known for. In fact, some of these firms don't even have any welfare provisions for their employees. Also, a few enterprises where employees are provided with premium insurance coverage, there have been cases of denied workers claim. However, many employees don't seem to know their right, and they let the insurance company take them for a ride. This shouldn't be happening. If you or a loved one is involved in such a messy situation, you can sue the offending party without problems. Rawa Law Group provides employees the opportunity to ensure their rights are upheld every time.
Considering the numerous enterprises in Riverside, employment opportunities might not be a problem. But issues of unlawful termination are on the increase with many employees shown the door for reasons which wouldn't hold water in court. While the prerogative of who stays and who goes in an establishment lies in the hands of the employer, there are rules guiding the dismissal of an employee. If an employee believes he has been wrongly fired, he can challenge the decision of his employer in court. With sufficient evidence to back-up such a claim, the employers can be made to reinstate the employee coupled with other benefits. At Rawa Law Group, we are interested in helping disgruntled workers ensure their rights are not being trampled upon their employers.
Road accidents are quite notorious in Riverside, and people are the culprits in most of these accidents. A typical case scenario is a drink and driving accident where the driver of one of the vehicles involved indulges in alcohol consumption while controlling the steering wheel of his vehicle. Those affected by these accidents can sue the offending party and request compensation for the trauma and loss of their belongings. At Rawa Law Group, our attorneys are ready to take the necessary action to assist you in getting justice.
The need for legal documents like a will or trust should never be underestimated. Often, death comes when we least expect it. This explains the need to be adequately prepared especially concerning the welfare of your loved ones. While the will is a more rigid document to put together, the trust is less knotty and more pliable. Also, these documents tend to provide some measure of closure to your loved ones since the court proceedings can be limited. You don't have to bother with the process of drafting any of these documents as the attorneys at Rawa Law Group are willing to undertake this task on their behalf.
With the number of manufacturing companies in Riverside, construction work is always ongoing in the city. Despite the number of safety measures taken to avoid problems, construction accidents have remained prevalent in the city. The causes of accidents of this kind could be attributed to a variety of factors including human errors and inactions by a specific category of people. Construction workers are often subjected to inhuman treatment in the execution of their duties. When accidents happen during a construction exercise, the victim can sue the contractor or the employers in the aftermath of receiving treatment. If the victim's claim is authenticated by the court, the defendant is forced to reach an agreement with the victim. Getting to this stage is a tough nut to crack as many employers hire the best lawyers to fight their battles. Fortunately, you are in luck as Rawa Law Group has the well-trained attorneys who are pumped about winning the case for you.
Facilities like nursing homes serve different purposes for different residents. While not everyone has the luxury of time to spare for their loved ones, many can afford to place them in the care of professionals in a nursing home. How those saddled with this responsibility react differs with individuals. While some treat the residents with kindness and love, others abuse them without caring about their emotions. If a resident eventually reports a nursing home abuse to his loved ones, their words should be taken seriously and investigated. The next step is to sue those involved to ensure the facility is closed down and a settlement claim is financed by the offenders. Rawa Law Group would be happy to provide victims of a nursing home abuse the topnotch legal services they need to prove their case.
During the creation of a will or trust, estate planning cases can arise. If there's any suspicious activity in the execution of a trust, those affected can sue the executor. Such a situation will demand you to prove beyond reasonable doubt that the process was shrouded in fraudulent activities. At Rawa Law Group, we have qualified wills and trust attorneys who are ready to ensure a proper execution of your legal document.
For more information, contact us through our phone line 1844-444-140, and we will be happy to assist you.
Rawa Law Group APC – Riverside
5843 Pine Ave
Chino Hills, CA 91709
844-444-1400