Anaheim Wrongful Death Attorney
Get a Professional Anaheim Wrongful Death Attorney
Anaheim Wrongful Death Attorney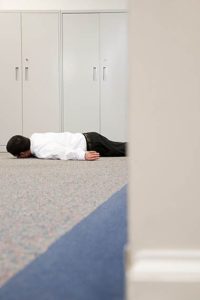 There can be no period as bad as when you are grieving for the loss of your loved one, especially one that died as a result of another's misconduct.
Your pain might be the sudden loss of the deceased companionship, the sudden termination of the wages that you enjoyed from him/her or the medical and funeral bills that stares you in the face.
While we understand your plight, you do not have to feel so downcast because you can get compensation to ease any financial burden by filing a 'wrongful death' lawsuit. What you need is a competent wrongful death attorney to treat your case.
To hire a competent wrongful death attorney in Anaheim, CA, you should meet us at Rawa Law Group.
Rawa law group is a 5-star law firm that is well known all over the state of California. We have helped several families in getting the required settlement after being hit by such tragedies in the past. These settlements have sometimes amounted to several hundreds of millions. We also boast of some of the most accomplished wrongful death attorneys in the state and about 55 years of combined legal experience.
Our services are easily accessible because of the free consultation. We also give out proper legal counsel still at no hidden costs. The only time you are required to pay us for our legal counsel is after we have won your case.
We make sure you can follow up the case by keeping you informed from the start to finish. That's not all, you can also be sure of having flexible appointment hours when you hire our services.
At Rawa Law Group, you are sure to hire a competent wrongful death attorney when you seek our help. Our office address is shown below.
Rawa Law Group
5843 Pine Ave
Chino Hills, CA 91709