Hire a Knowledgable Hemet Attorney
Hemet Attorney
Injuries are not alien in the workplace. You can get injured while working, but the nature of the injury will depend on the task involved. In Hemet, California, certain labor and employment laws demand that employers guarantee the safety of their employees through a sanitized working environment and an insurance coverage for occasions of a work injury. Sadly, some enterprises don't seem to obey these laws as their employees are left to deal with any injuries without proper insurance coverage. An employee affected by his company's action can seek justice in the court. At Rawa Law Group, our attorneys are fully experienced in work injury claims, and they put in the work towards ensuring you get victory through the court.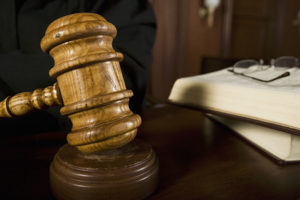 With subtle dangers like defective flooring and structurally deficient stairs in many premises, the possibility of you slipping and falling isn't as farfetched as you think. A slip and fall case isn't exactly an open-and-shut case as the property owner might tend to turn evidence on its head or make them disappear if you don't have an excellent attorney. Sometimes, the property owner might attempt to blame the victim just to avoid getting entangled in any settlement claim. These are situations attorneys who are proficient in slip and fall cases will triumph in. At Rawa Law Group, we have this class of attorneys, and they are ready to deliver results when called upon.
Issues bothering on harassment and discrimination aren't as isolated as many would like to believe. The workplace is one of the areas where these sort of unpleasant situations take place. While cases of harassment don't usually get to court immediately, there are no laws preventing you from taking legal action as quickly as possible. However, depending on your employer, you might have to make a formal complaint at the relevant section before proceeding to the court. Attorneys at Rawa Law Group would be glad to provide legal advice and representation at your convenience.
Sometimes, the death of a person could be attributed to something other than the lack of fortune. A wrongful death claim is a typical case scenario. This sort of situation occurs due to the negligence or misconduct of an establishment. The owners of the firm at the center of a wrongful death case would often attempt a 'Pontus Pilate', but the family of the deceased can make them pay dearly in court. At Rawa Law Group, we offer victims of a wrongful death case the opportunity to ensure those responsible for the demise of their loved one face the full wrath of the law.
In Hemet, just walking down the road could be quite risky as situations like a brake failure within a moving vehicle could result in an accident. Also, hit and run accidents aren't out of the question. If you come out alive, you can take action against those responsible for your condition. This is the expertise of a pedestrian lawyer as he understands the process of getting justice in the shortest possible time. Rawa Law Group has lots of well-trained pedestrian lawyers who are hungry for victory.  
Hemet has seen a surge in the number of properties to provide some form of cover for the growing population of the city. With this increase in construction work in the city, construction accidents tend to happen despite the number of safety measures taken to avoid much of these disasters. When such unfortunate incidents happen, identifying the guilty party is essential to avoid a reoccurrence. In a situation where the accident occurs due to the actions/inactions of a person, legal proceedings can be instituted against the offender. At Rawa Law Group, we have the qualified attorneys who are capable of handling construction accident claims without any compromise.   
A career in firefighting isn't everyone's cup of tea. It takes a lot of determination, courage, and willpower to further a career in firefighting. While they are fully aware of the task before them, it's important their existence shouldn't be relegated to the gutters until the next fire outbreak. Their safety should be treated with the urgency it deserves. The possibility of a firefighter accident happening is quite high since you can't play with fire and expect to not get burnt every time. This informs the need to make arrangement for welfare packages aimed at protecting the life of a firefighter when things go wrong. A premium insurance plan would help offset the bills of a treatment session. If the insurance company uses the delay tactics to avoid doing the right thing, you can sue them and demand a much higher settlement claim. At Rawa Law Group, we know how important firefighters are to the community, and we are willing to help them get justice whenever they feel shortchanged.
People get fired every day, but an unlawful termination shouldn't be taken lightly. No employee should be relieved off his duties illegally. In situations where an employee has been dismissed unlawfully, he can sue his employers and demand settlement for the inconveniences. The attorneys at Rawa Law Group are enthusiastic about handling cases of this kind.
For further discussions on getting expert legal counsel, get in touch with us through our phone line 844-444-1400; we'd be excited to hear from you.
Rawa Law Group
5843 Pine Ave
Chino Hills, CA 91709