West Covina Attorney Services
West Covina Attorney
In 1923, West Covina was officially a city in Los Angeles County, California. The city contributed immensely to agricultural exploits of the California State. According to the United States Census held in 2010, the city had a population of more than 106,000 people.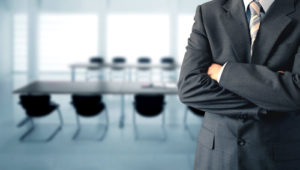 Over the years, West Covina has grown into an enterprising city. There are lots of businesses in the city with many stores and offices surfacing. As an energetic city, West Covina isn't spared the occurrence of undesired incidents like wrongful dismissals, unlawful terminations, construction accidents, and others. Victims in any of these situations will have to seek redress through the court, and Rawa Law Group is bent on providing the legal representation needed to ensure justice is served.
While no one wishes to die from the negligence or misconduct of another, cases of wrongful death have remained prevalent. If your loved one dies as a result of the nonchalance or lack of activity from another such as a medical expert, you can institute a wrongful death claim against the offender. Depending on the level of evidence you could get to corroborate your claim, the medical center could be made to agree to your settlement demands, and the offender could be facing a ban from practice or even some time behind bars.
Death will always be painful to the family of those affected. But it goes beyond pain when it's a breadwinner who passes on without making adequate plans for their families. This shouldn't be happening. There are different legal documents which could tackle such issues such as a will. A revocable living trust could also mitigate the challenges of this kind. While you can go on to create this document yourself, having a will and trust attorney or a revocable living trust attorney handle this task will save you time and resources. Rawa Law Group is one of the reputable legal firms with the right set of attorneys to create the ideal legal document for you.
As humans, we are exposed to the risk of injuries in our daily activities. The sort of workplace injuries you are exposed to depends on your work description. In West Covina, California, there are laws which protect the welfare of workers by having employers provide work injury insurance coverage for their employees. As a worker in an establishment, have you suffered workplace injuries without any such insurance plan covering the relevant bills? You can get what's due to you with competent legal representation. At Rawa Law Group, our West Covina attorneys are just a call away from helping you right the wrongs in your situation.
In West Covina, people go about their business without the premonition of an accident occurring. However, when someone sustains an injury on a property due to the negligence or action of another, a premises liability claim can be made against the owner of the property. Typically, if you visit a retail outlet and slipped on the stairway of the property, you are entitled to getting a settlement for the injury sustained during this accident. However, you will need to substantiate your claim beyond reasonable doubts to get the desired result. A diligent slip and fall attorney can build your case sufficiently by reviewing all the information available and connecting the relevant dots. Rawa Law Group has proficient attorneys who are willing to take on this role and ensure you get the justice you need.
While there are laws stipulating the rights of the American worker, many employers have tried to trample on those rights. A typical case scenario can be seen when an individual is under an hourly arrangement, but he keeps getting shortchanged regardless of the number of hours he puts in. It's unacceptable, and the employers can be called to order. If you are struggling with this sort of situation or something similar, you can either speak up and be counted or keep consenting to wage theft. At Rawa Law Group, we are deeply concerned with the welfare of workers. Our attorneys will be glad to help you in getting back every single cent stolen from you while making sure those responsible pay for their crimes.
With the wide range of construction work going on within West Covina, California, construction sites are largely commonplace. The safety of these places should be of the highest standard. Employers and the contractor responsible for the project are expected to guarantee the safety of the construction site, but many have failed to ensure the safety of these sites meets the required standard. Anyone involved in a construction accident can make a personal injury claim against the individuals responsible for the site. If you or someone close to you is at the center of a construction accident, attorneys at Rawa Law Group are willing to help you recuperate better by getting those involved to pay adequate compensation.
It's expected that caregivers, especially those responsible for the elderly, to be empathic. However, this hasn't been the case with the rising complaints of nursing home abuse by residents. While the nature of what's considered an abuse depends on the nursing home facility, physical, verbal and emotional abuse shouldn't be observed in such a place. Victims can take legal action against those responsible for the nursing home, and a settlement claim could be obtained. Rawa Law Group has well-trained nursing abuse attorneys who understand how to get results in cases of this nature.
It is crucial that sexual relations are consensual and matches the ethics of a working environment. With the beam on sexual harassment, more establishments have become much more aware of their responsibilities to their employees. But there are still pockets of sexual harassments going on, and the victims are pushed to tight corners they wouldn't normally subscribe to. This has to stop. To put the culpable individuals on the spot and go on to make them pay for their action, a sexual harassment claim can be made. This is usually a tough case to put to bed especially when there are gaps in evidence collected. At Rawa Law Group, we have dedicated attorneys who are well-versed in cases of this nature. They can find the inaccuracies in a statement and other coated lies made by the offender.
You can get in touch with us through our phone line 1844-444-140. A courteous attorney is available to listen to your situation.
Rawa Law Group
5843 Pine Ave
Chino Hills, CA 91709