Garden Grove Attorney Services
Garden Grove Attorney
Garden Grove located in Orange County in the state of California is situated about 55km southeast of Los Angeles. It's a reasonably populated city with over 170,000 residents as at 2010 according to the United States Census. The Garden Grove Freeway – State Route 22 – cuts across the east-west region of the city. The city is home to many celebrities in all works of life from entertainment personnel like Steve Martin, Justin Chon and Vicky Nguyen to sports legends like Lorrin "Whitey' Harrison, Amanda Freed, and Ed Templeton.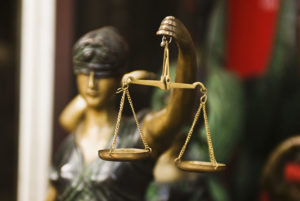 Residents of Garden Grove who require legal services have access to lots of attorneys at law from both small and large legal outlets. With the beehive of activities ongoing in the city, there is always the need for a legal luminary, either for an accident related case, estate planning or different other cases. This is why there's the need for a Garden Grove Attorney who's experienced and can help you get the best legal service for whatever case you need help with. Rawa Law Group being a 5-star law firm with a team of exceptional attorneys ready to put all efforts to ensure your law case is in your favor is a top choice for getting a Garden Grove Attorney.
Why Rawa Law Group?
Rawa Law Group is a superior 5-star law agency with a team comprising of some of the best attorneys. Our law offices are open to everyone who requires the services of a proficient attorney at law. We pride ourselves on over-delivering on our promise of top legal representation while also offering ethical and sound legal advice. You can be sure of receiving personalized representation with individual attention from our trained attorneys who are both compassionate and passionate. Your case will be handled with utmost professionalism and dedication to ensure you stand a chance of victory at the law court.
We at Rawa Law Group work with some of the most revered attorneys in the state and this has helped us better assist our many clients. Till date, our attorneys have helped clients receive several hundreds of millions in settlements as we understand the best way(s) to help you maximize your settlement claims. Also, you don't have to worry about legal fees because you won't have to spend a dime to get us to work for you. We operate on a contingency basis and you only pay our legal fees after a successful legal representation. Our attorneys are easily available and offer convenient hours of appointments. If you are indisposed to visit our offices, our attorneys are willing to make a home or hospital visits to properly discuss your case.
Rawa Law Group is open to clients in need of an experienced attorney to handle services like estate planning, sexual harassment claims, all accident cases, work injuries, wage and hours, workers compensation, wrongful death, and other related cases. We are an aggressive firm that works tirelessly to ensure our clients are provided with an exceptional legal service aimed at providing them with the best relief for their pain. This is mostly through a decent compensation/settlement following the mishap and sadness they've had to pass through. Rawa Law Group is located in Chino Hills, California and our team of dedicated attorneys represents clients needing a reliable attorney for such areas like personal injury, labor & employment, and workers' compensation in and around the state of California focusing on counties like San Bernardino, Orange, Los Angeles, and Orange.
We are here to help educate you so you can make the best possible decision for your cause, without incurring any costs. At Rawa Law Group, we offer free consultation services to prospective clients interested in hiring a dependable Garden Grove attorney. All you need to do is call us, so we can get all the required information we require to assist with your case. If you are unsure of which services we comfortably cater to, our Garden Grove attorneys can handle cases like:
Auto accident, truck accident and motorcycle accident: This trio frequently occurs in most cities and counties and Garden Grove is not left out. Any of these accidents can leave you with severe injuries and incapacitated leading to the loss of your livelihood or in a worst case scenario; an auto/truck/motorcycle accident can lead to the loss of a loved one. A competent Garden Grove attorney at Rawa Law Group would help you fight to seek closure and receive compensation for your loss.
Slip and Fall Accident, Work Injury, Labor and Employment: The team at Rawa Law Group also competently handles such cases as slip and fall accident, work injury and other related cases. Our Garden Grove attorneys would help you fight for your right, taking your employer to court on grounds of neglect for your work-related injury or slip and fall accident in the building if the fault is from their end.
Estate Planning, Wills and Trust, Revocable Living Trust: Our dedicated Garden Grove attorneys at Rawa Law Group are able to help protect your interest and work out your estate plan. Our attorneys can draft your wills and set up your trust ensuring your last wishes are followed as directed. A trust set up for you can have you as the trustee till your passing when your pre-assigned successor trustee takes over.
Drinking and driving, drunk driving, hit and run accident: Rawa Law Group has a team of adept legal luminaries able to help you make a claim regarding a drunk driving, or drinking and driving or hit and run accident you were involved in. Our Garden Grove attorneys have a rich experience in handling such cases and have the ethical tact to ensure you are adequately compensated as stipulated by law.
Rawa Law Group is the recommended legal firm in Garden Grove, CA if you are looking for a dedicated attorney to handle your legal needs. Take advantage of our free consultation today and call us on 1-844-444-1400 to get started, we are always at your service and ready to serve.
Rawa Law Group
5843 Pine Ave
Chino Hills, CA 91709