San Bernardino, CA Attorney Services
San Bernardino Attorney
Located in the Inland Empire of California, San Bernardino is the county seat of San Bernardino County and one of the anchor cities of the Inland Empire. San Bernardino has a city population of 200,000 and a metropolitan population of more than 4.2 million, which makes it the 17th most populous city in California.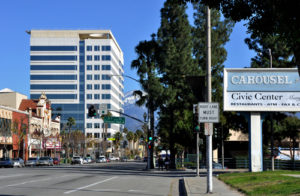 San Bernardino became the largest city to file for bankruptcy protection in 2012, although it was followed by Detroit the next year. San Bernardino is part of the Riverside-San Bernardino metropolitan area and located about 60 miles west of Los Angeles and 40 miles south of Victorville, which is also located in San Bernardino County.
San Bernardino hosts many events throughout the year, including the National Orange Show Festival, an annual festival that has been held since 1911 to promote the region's citrus industry. The city is also home to the San Manuel Amphitheater, the country's largest outdoor music venue with a combined seating of almost 11,000 with a lawn section that seats almost 55,000.
Other popular attractions in the area include the San Bernardino Mountains and the McDonald's Museum, which is located on the site of the world's first McDonald's. The city is also home to the Casino San Manuel, which is one of the few casinos in Southern California that does not operate as a resort hotel.
Being one of the more populous cities in the state of California, San Bernardino has not made great strides compared to other cities. The more than 200,000 residents provide a significant fraction of the poor in the country, and this is thanks to the much lower economic outlook of the city.
Economically, San Bernardino isn't performing exceedingly well right now, but commercial activities are still ongoing in the city. Besides the government, there are many employers of labor including the State's University which is situated in Bernardino. Apparently, there's a lot going on within the city, but many of these activities are unforeseen occurrences which are undesired such as a workplace injury, hit, and run accidents and many others. Often, these situations have to be tackled through legal channels, and law firms are called upon to provide some legal advice and/or representation for those involved. Rawa Law Group is built on the need to assist victims of personal injury to obtain justice in the court.
Rawa Law Group
5843 Pine Ave
Chino Hills, CA 91709
844-444-1400