Torrance Attorney Services
Torrance Attorney
Torrance was officially incorporated in 1921. The city is located in the Los Angeles County, California. The 2013 headcount in the city highlighted a population of 147,000.
Torrance is one of the cities with a monumental concentration of high tech companies in California. While Torrance belongs in the category of relatively safe cities in Los Angeles County, there are still civil cases that have to be resolved through legal channels. Claims of sexual harassment, wrongful termination, work injury, and many others are very much alive in Torrance. Rawa Law Group aims at helping residents of the high tech city resolve their civil cases by providing topnotch legal services.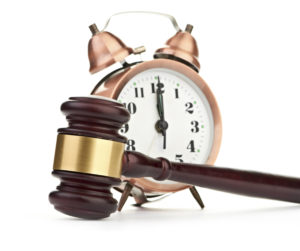 Your passing away doesn't only cause your loved ones pain, but it could put their future in jeopardy. Making adequate plans could provide a way out. Legal documents like a will or trust can outline how you want the proceeds from your assets disbursed towards the welfare of your loved ones. Each of these documents has peculiar attributes which would favor different situations and families. At Rawa Law Group, our attorneys are enthusiastic about creating the right document which matches your interest.
Injuries happen even in the workplace. While the nature of injury might vary with the job description of the employee, but his condition is affected all the same. There are laws which protect the interest of workers especially as it concerns their working condition. One of the issues tackled by these laws is the provision of a work injury insurance coverage for workers funded by the employer. In California, denied workers claim shouldn't be done contrary to existing laws. If an employee feels his coverage for a work injury was denied unjustly, he can make a settlement claim. With the involvement of the work injury attorneys at Rawa Law Group, claims of this kind can be brought to a logical conclusion quickly.
Often death occurs when we least expect it. A death claim at work belongs in this category. While this isn't something any enterprise would want on their hands, it happens regardless. The family members of the victim in such a situation can sue the employer and demand some form of settlement. This would require establishing the facts behind this claim. If you feel you have lost a loved one due to the misconduct of an employer, you can get the support needed for a settlement through the input of attorneys at Rawa Law Group.
Working overtime is often the last resort for workers in a financial crunch. The extra money could help settle outstanding bills and other financial obligations. Overtime exemption isn't something many workers are fully aware of. If a worker is exempted, he doesn't get the opportunity to work overtime regardless of his level of dedication to the task. Also, there's the possibility of the employee working overtime without any financial remuneration to show for it. Many employers have made it a habit to take advantage of the vulnerability of their workers for their selfish reasons. Rawa Law Group offers workers in Torrance the opportunity to put an end to this menace in their workplace without any inconveniences.
There's always the possibility of slipping while walking. The factors responsible for such an accident varies with the individual and the surrounding area. If a person slips and falls within a property, the victim can sue the owners of such a place and request settlement for any personal injury sustained. However, the owner can always provide proof that the accident was clearly the fault of the victim and shouldn't be placed at the doorstep of the owner. At Rawa Law Group, our attorneys are interested in fighting your slip and fall case until victory is imminent.
The risk faced by a pedestrian is typically similar to that of a person driving a vehicle. A reckless driver could out of the blue, knockdown the pedestrian leaving him injured, unconscious or worse still, dead. The family of the victim could take legal action against the offender. This will require the input of a pedestrian lawyer to ensure the culprit fulfills the conditions of the family and pays for his crime as well. There are proficient pedestrian lawyers in the employ of Rawa Law Group, and they are willing to assist you to get adequate compensation for the action of the offender.
Nursing homes are expected to be a place of solace for the residents of such a facility. But nursing home abuses have become quite rampant in recent times. Many residents have accused their caregivers of abusing them in all manner ways for reasons unknown in certain circumstances. If a loved one has reported a caregiver to you regarding any abuse received in a nursing home, you can take legal action against such a person. Rawa Law Group has its fair share of nursing home abuse attorneys who are willing to ensure the facility and the caregiver are made to face the wrath of the law.
Issues of harassment and discrimination have remained in the front burner category for a long while. An employee with a permanent disability could be discriminated in an organization for something as trivial as public relations. Along the same line, another individual with a temporary disability might suffer similar discrimination regardless of his dedication or mental capacity. While this shouldn't be happening in this time and age, discrimination and harassment are a regular occurrence in Torrance. At Rawa Law Group, our attorneys possess the skills and resilience to assist victims in getting justice.
Typically, the joy of an employment opportunity lies in the dividends received after work is done. However, this is cut short when the employee is relieved of his duties for reasons known or unknown. In an unlawful termination, the pain felt by the employee is much worse as he isn't expecting it and has probably done nothing wrong. He could file a case of unlawful termination in a competent court, and if he has all the facts to back up his claim, a settlement or a reinstatement with benefits could be the outcome. Rawa Law Group offers victims of unlawful termination the opportunity to get justice through topnotch legal representation.
For more details including getting a free consultation session regarding your situation, call our phone line 1844-444-140, and we will gladly take a look at your case.
Rawa Law Group
5843 Pine Ave
Chino Hills, CA 91709