Downey Attorney Services
Downey Attorney
The city of Downey is one of the rich southern cities of California. It is on the southeastern side of the Los Angeles County of California. Downey is probably most recognized for being the kickoff ground for the Apollo space program, the third United States space program carried out by NASA. This is a city which is known as part of the Gateway cities. It's also recognized for being the hometown of Richard and Karen Carpenter, the famous 1970 pop sensation that garnered lots of wealth and popularity from their music.Downey which goes on to also be the home of oldest, still operational Macdonald's restaurant in the world is much like every exposed city swarmed with several legal outlets offering legal services. For a resident or visitor of the area, you might have a hard time deciding which firm would best handle your case and give you the ideal legal representation. Thankfully, you need search no further for with our Downey Attorneys at Rawa Law Group, you are absolutely covered!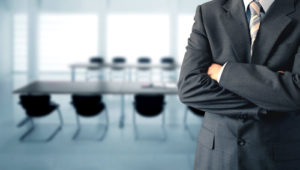 Rawa Law Group is a five-star legal enterprise that has been noted as one of the most successful team of attorneys in the area with hundreds of millions recovered for our clients in the area. Our attorneys are adept, professional and absolutely committed to the securing of your interest. Before we go on to intimate you on our special offers and services, we would like to share briefly some key reason why you should entrust us with your case and none other.
Why Rawa Law Group?
With the many options available to you in our great city, having a little trouble choosing the ideal firm to entrust the task of establishing your best interests would not be a shocker to us. We are glad to present to you the many delights of our services at Rawa Law Group and why you should allow us to be the ones to hoist your flag!
Rawa Law Group is a revered firm that has expert and high-ranking attorneys with a cumulative legal experience that exceeds 50 years!
Our over-two decades of practice has witnessed the deliverance of compensation and settlements to our clients' worth hundreds of millions.
We provide a personal, one-on-one representation to our clients; one that ensures that our clients are kept in the loop and guided every step of the way.
You will have the opportunity to enjoy unrestricted access to professional legal counsel from our attorneys.
Our Downey attorneys are open to setting up meetings and consultation according to your convenience. We are also prepared to meet you up at the office or hospital if need be in order to get your case started.
Flawless and ethical representation from one of the most revered attorneys in the state.
Zero surprise charges, absolutely professional treatment with a focus on your welfare and what's best for you.
Our attorneys at Rawa Law Group are complete professionals, having handled multiple cases in time past with smashing success. They pay an inimitable attention to their clients and provide reliable legal counsel for any and every of your concern.
Our manner of approach is personal and curated to help our clients get better after all has been said and done. We pride ourselves in being sincerely vested in cases; once we take on your case, we do so intimately and carefully, putting on it the full weight of our record and integrity.
We empower our clients with Knowledge!
Knowledge is said to be worth more than gold and this is quite true. In our experience, we have noticed that more and more people fall a victim of social injustice and abuse because of the sad fact that they do not know what the law says about their case. This is why we have made it as part of service package to ensure that our clients are well informed on the provisions of the law as it pertains to their case and the implications of their legal actions in that wise.
In our consultations sessions, you will be led by the hand by our expert attorneys to learn more of what your entitlements are and what your projected odds in court are. Thereafter, our experts will share with you their recommendations – the best line of action that will secure the outcome you desire.
Zero Upfront Payments – No Win, No Pay!
In a bid to make the entire proceedings financially convenient for our clients and also to show our complete devotion to your welfare, at Rawa Law Group, we run a sort of contingency payment arrangement where we do not accept any remuneration before we win you a compensation for your case.
This arrangement is such that implies that if we do not win, we do not get paid. This is aimed at proving to our clients our total committedness to the success of the hearings and proceedings. Our attorneys are expertly trained to excel in and off the court; in every scene ensuring that your wellbeing is insured always.
To further sweeten our package, we offer consultation to our clients completely FREE of charge. You do not need to pay a penny for our invaluable counsel on your case. When you come to us, we evaluate your odds and give you our professional submission on the matter.
No Stress, No worries – we've got you!
With our team of experts, the stress of worrying is taken off you and you are afforded peace and rest knowing that your case is in the best hands. Our impressive experience with the countless number of cases we have handled through the years makes us best suited for your case to give you counsel, as well as represent you in the court of law.
If you seek a competent attorney here in Downey, CA that you can trust, then look no further! We would be happy to help you with your legal matter and guide you all the way to victory. If perhaps you are unsure what step you ought to take next and you need to speak to an attorney, kindly visit us or call the TOLL FREE number 1-844-444-1400 and schedule a consultation.
Rawa Law Group
5843 Pine Ave
Chino Hills, CA 91709