Corona Attorney Services
Corona Attorney
Located in Riverside County in the state of California, and just southeast of the 'city of Angels' – Los Angeles, the City of Corona is a diverse city with a fairly large population. According to the last United States Census in 2010, the city of Corona has a growing population of nearly 160,000 persons. This city is also ethnically diverse and made up majorly of young and educated families and as such an average/ middle-income city. Corona weather conditions are predictable with hot summers and warm winters. It was previously dubbed the 'Lemon Capital of the World' for its ideal growing conditions. The city of Corona has a lot of fun and recreational areas including almost 400 acres of parks, hotels, sports fields, restaurants and lots of other areas/places to visit and relax.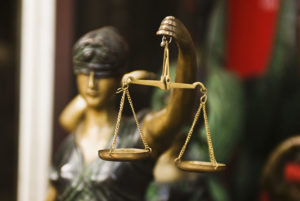 The city of Corona having a high population concentration, especially of educated young adults' means there'll be the need for attorneys in case of unexpected events. Thankfully, there are several law firms in the city where you can hire a Corona Attorney to represent you in the court of law if the need arises. For example, you would need a Corona Attorney if you are unfairly and unlawfully laid off work or you are sexually harassed or you are not paid for overtime in work and many others of such cases. With a good attorney who is experienced and understands the many axioms of the law, you can seek justice in the law court.
Although due to the concentration of attorneys in the city, finding the right one might be a hassle. Since you are not looking for a random Corona Attorney but one that's established and works with a reputable firm with a team of other attorneys, you might encounter problems searching. However, to aid you to cut the search we at Rawa Law Group are at your beck and call. We are a prominent law firm with a team of exceptional attorneys that are ready to put in the work and see that your problem has a solution and your case verdict is a victory. We are your best bet for a top Corona Attorney.
Why Choose Rawa Law Group?
Knowing fully well that there are a lot of legal firms in the city of Corona, if you are thinking why you need a Corona Attorney from Rawa Law Group instead of the other law firms and independent lawyers, here are a few:
Our attorneys are experienced in handling many legal cases from estate planning cases, to personal injury cases so if you are looking for a capable estate planning attorney, a work injury attorney, a workers compensation attorney, a sexual harassment attorney, a truck accident attorney or related cases, you can be sure that we've got you covered.
Rawa Law Group is a dependable law firm which is regarded as one of the leading law firms in the state of California. Our teams of attorneys are also some of the best personal injury lawyers in the state. Asides from having the vast experience and the tact to successfully deliver on your case, our attorneys are also very personal and have compassion for the injured and neglected this is why we offer stellar legal services at zero upfront costs to you.
We understand that you may not be certain if your case is solid enough to tabled in court, so we are offering you a free consultation to find out if it's worth the emotional investment. Just a phone call gets you ready to receive the justice you deserve and the best part is the call is FREE.
At Rawa Law Group we strive to ensure that yours and your family finances are under control. We don't want you bothered about that job-related injury or accident-related bills which may include doctor, therapy, MRI, doctor, auto repair and more bills, so we work tirelessly to ensure they are paid so you can focus on recovering and getting back on track to keep doing what you are good at. Our attorneys also use ethical tact to help you get the maximum settlement applicable by law, this way you are able to retain your financial independence as well as security.
Remember that our firm Rawa Law Group has been in existence for over two (2) decades and in this time helped thousands of claimants receive befitting settlements for their emotional trauma and distress, this makes us an established firm with a reputation jealously. Our practice favors everyone who's looking to find closure by ensuring the party involved in their pain is brought to book according to the stipulations of the law. With top legal practitioners on call and happy to take up your case to make sure you stand the best possible chance, Rawa Law Group remains the leading firm for a trusted Corona Attorney.
Unlike other firms with little regards for the feelings of their clients, Rawa attorneys are compassionate and offer professional and support to our clients in their trying times. Our flexible office hours' enables you to have easy access to a trusted Corona Attorney when it's convenient for you. If, however, you can't reach our office for any reason whatsoever whether due to your health condition or work, we are happy to schedule visits to your home or hospital to discuss your legal needs.
Considering that Rawa Law Group has some of the most revered personal lawyers in the state of California, wouldn't you rather have someone with this solid track record oversee your legal bidding? If you have decided to have a reliable and dependable Corona Attorney handle your case, we are definitely your best bet for a dependable representation. Take advantage of our free consultation and have one of our attorneys evaluate your case and if you have a solid case, let's help you get that justice you deserve. To get started, call us on 1-844-444-1400 and you'll get the listening ear, free legal advice and the professional legal assistance to help you come out victorious. We are always at your service.
Rawa Law Group
5843 Pine Ave
Chino Hills, CA 91709