Compton Attorney Services
Compton Attorney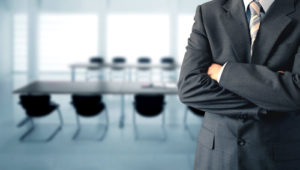 The city of Compton is located in southern Los Angeles County in the state of California. It's home to a vast majority of working-class residents and a young population with an average age of 25 years against the U.S 2010 census data which places the median at 35 years of age. The city of Compton has been in existence for centuries, making it one of the oldest in the southern Los Angeles County. It incorporated on the 11th of May 1888. Compton has a population of 96,455 according to the last United States Census in 2010. The city is known as the "hub city" because of its centrality in Los Angeles County, and it's also one of the most established urban centralizations in the area.
With the growing population of the city of Compton and its high concentration of young people, it's only natural that there will be a need for a Compton attorney in case things go south like if you get unfairly discriminated at work, or you get involved in a motor accident and similar related incidents. A good Compton Attorney who understands the many clauses of the law can defend you and fight for your rights, including seeking compensation for the troubles and sorrow you felt.
The problem, however, is choosing the right Compton attorney since surely there are a large number of law outfits in the city. You are not looking for a run-of-the-attorney attorney but one who's respected and works with an established legal firm with a track record of success. You want to rest assured knowing your case is in good hands and you stand a high chance of winning the case and getting compensated. This is why Rawa Law Group is the best choice of a law firm for anyone looking for a reliable Compton Attorney who's always ready to serve.
Why choose Rawa Law Group as your preferred law firm for a trusted Compton attorney?
Yes, there is a lot of law firms in Compton which you can readily contact but which of this law firms can you guarantee would take up your case at no hidden costs to you?
Rawa Law Group has been in existence for over 20 years delivering on our promises to clients to ensure that their cases are handled appropriately with no stones left unturned. Our staff team consists of lawyers proficient in many law cases including:
Sexual harassment cases
Discrimination cases
Unpaid wages cases
Wrongful death cases
Auto accident cases
Slip and Fall cases
Labor and Employment Cases
Estate planning cases and more
The Compton Attorneys at Rawa Law Group can best be described as well learned and willing to help. This is because our attorneys understand all the legal axioms which would help your case and they are very reachable, unlike many other attorneys. We offer personable services to Compton residents needing any attorney related cases like a motorcycle accident attorney in case of a motorcycle accident, revocable living trust attorney in case of unexpected events, estate planning attorney, unpaid overtime attorney for when your employer is trying to use you to work for free, sexual harassment attorney to protect your interests and more.
At Rawa Law Group our attorneys are some of the most renowned legal minds in the whole state of California for their vast experience and ability to turn cases to wins after understudying and putting in the required work. We have helped satisfied clients pull in settlements totaling hundreds of millions of dollars. Remember that all our cases are handled without any initial charge, so we only get paid when we win your case.
With our Compton attorneys at Rawa Law Group, you don't have to worry about the update of your case, as our attorneys have a high communication ethics and inform you about your case progress from start to finish. We don't try to cut corners but have learned all the best and ethical ways to come out victorious in a lawsuit.
If you choose to hire our Compton attorneys you enjoy unrestricted legal assistance from a team with a combined experience of over 55 years. You are also sure of receiving the personal one-on-one attention which is more than can be said about hiring other attorneys. We also offer our clients flexible appointments which would not disrupt your schedule. If for any reason like health issues or work you can't make it to our office, our attorney can schedule a convenient day/time to pay you a visit at home or in the hospital to further discuss your needs.
Our team of attorneys at Rawa Law Group work very hard to ensure that your claim settlement is maximized. You can also rest assured knowing that we would help you to get back on track with your finances by ensuring that your job-related injury, accident-related bills, and similar related are incurred expenses are fully paid. We want you to be relieved of the stress of thinking and focus on your treatment and getting better so you can get back to doing what you know how to.
Our mode of operation is on a contingency basis which basically means that our service comes with no instant charge to you as we only get paid when we have successfully helped you win your case with a decent settlement paid. At Rawa Law Group, we work tirelessly to ensure that your right is well protected by informing you about your rights and helping you seek compensation for any troubles you had to go through in Compton.
If you believe a Compton Attorney is what you need, you can be sure you'll get the best one at Rawa Law Group. Our experienced teams of attorneys are ready to get started in fighting your legal battle. All we need is confirmation that your case is worth fighting for, call us on 1-844-444-1400 for a FREE consultation or visit our office to discuss your legal needs, you can be sure you'd get the listening ear you deserve.
Rawa Law Group
5843 Pine Ave
Chino Hills, CA 91709