Inglewood Attorney Services
Inglewood Attorney
Inglewood is located in the South-western area of the Los Angeles County in California. The city is a big and busy one with a population that is more than 100,000 as confirmed by the 2010 United States Census. The city is in the south bay region of Los Angeles County.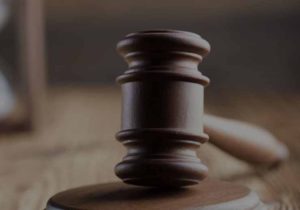 The city of Inglewood poses the common picture of a modern city with all the attractions and vendor options it provides. The residents of the area are able to easily take advantage of all the entertainment being enjoyed by the Metropolitan area of Los Angeles, along with the many sports events that happen around the city.
If you are a resident of Inglewood and you would need a professional attorney for any case that you have, then we implore you to allow us at Rawa Law Group proficiently handle your case. We are a team of seasoned attorneys who have been in the legal game for over two decades; we are trusted by the good people of Inglewood and have consistently provided first class services to our clients in our twenty years of practice. We would be thrilled to avail you with our trusted legal services, and for this reason, here are a number of facts about our service and why we are your best bet for a proper legal service.
Why Rawa Law Group?
Inglewood, with its plenty of firms, promises lots of varieties for a person seeking specific services. In the legal industry, there are hundreds of firms located across the city for you to consider, but only a handful are actually competent enough to deliver on their promises. Why this is so is because representation involves a whole lot more than knowing the clauses of the law as it touches the claims of clients; experience and the resource available are key subjects to be taken into consideration in order to arrive at the desired results. Here are a few reasons why you should choose our attorneys and services:
For over twenty years, Rawa Law Group has been around, championing the legal scenes of Inglewood and California, our reputation is established firmly on the excellence of our services and results obtained in this period.
Our Inglewood attorneys are revered across the city and state for their competence. Their value is revealed by their streak of impressive performance through the years. Rawa Law Group has done an amazing job of putting together some of the most thorough and articulate legal minds together in one firm.
We are professional legal practitioners that do not cut corners in the execution of our responsibilities. We are renowned for our competence and our attention to details, these have brought us many accolades in the years past.
We offer a contingency style of representation. it is done in such a way that you are only expected to make payment for our services when and only when we have won your case and gotten you the settlement that you are due.
We are fully committed to the welfare of our clients by offering them a relentless advocacy and professional guidance every step of the way. Our consultation is also offered to our clients completely free of charge.
In our years of rendering legal services in the area, we have stayed true to our principles of integrity, hard work, and competence. There are no small or big cases with us, we address every case with an equal amount of gusto and address.
With a reputation built steadily through the years from one case to the next, Rawa Law Group stands proudly as Inglewood's most revered legal firms in the city. We have availed our superb services to many claimants in the area and yielded settlements reaching hundreds of millions to them, renewing their hope and bringing them joy.
Our attorneys are respected professionals in the legal profession. They are a team of highly competent minds who have handled virtually every known case in the legal sphere. You can rely on our expertise to deliver you the best results for your case, as we will not spare any resource when addressing your case.
Best Attorneys in Inglewood
With hundreds of millions redeemed for many clients through the years and an assurance exceptional performance built in the minds of our clients and observers, Rawa Law Group has managed to thrive successfully in Inglewood, restoring their hope and faith.
At Rawa Law Group, it is our custom to take out time to educate our clients before going forward with their cases. It has come to light by our observation that claimants tend to make better choices when they are well informed. This enlightenment process which will be carried out by consultation is done completely free of charge, the client will receive priceless counsel on how to go about their case, guides and instructions on what to do and an assessment of your possible standings in court.
After this has been done, we would then go on to avail our clients with a flawless representation should they choose to go on with their case. The services offered by our attorneys are as professional as they are all-encompassing. Our attorneys are skilled with almost every subject representation including:
Hit and Run Accident
Have you been in a Hit and Run accident? If yes, we can help you get the culprits to pay for their taking them up legally. Our proficient attorneys will expertly create a solid case against them and ensure that you are well compensated for your loss.
Incorporation
Putting a firm together can be tricky if your intent is to make it a corporation. Our highly esteemed can help you take away the stress of putting the right legal documents and paperwork together by taking on the task for you. This way you would be assured that professional hands alone get to handle your case.
Disability Discrimination
No form of discrimination is to be tolerated in the workplace and anywhere else. If you or someone you know has been wrongly treated because of their disability we can help you get a compensation for that. By leveraging on the law, we will ensure that those responsible are deterred from doing same ever again.
These and many more can we handle for you! Our support staff and attorneys are ready to work with you in delivering you the results you desire. Kindly visit our office or call the TOLL FREE number 1-844-444-1400 to schedule a consultation.
Rawa Law Group
5843 Pine Ave
Chino Hills, CA 91709