Anaheim Sexual Harassment attorney
Find the best an expert Anaheim Sexual Harassment attorney
Anaheim Sexual Harassment attorney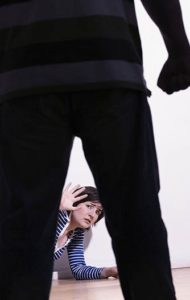 The workplace can be hostile sometimes, this happens when people behave in unprofessional ways. A classic example of such actions that could make the workplace to become unfavorable for work would be when a coworker chooses to make unwanted sexual remarks, jokes, and comments about you. Now, this may not be that serious, its severity, however, is dependent on how often he/she does it, and if you had told them that it makes you uncomfortable before. In such a scenario, you would definitely need to talk to an attorney, this is important because your attorney would provide you with counsel on what to do. A key function of your attorney would be to help you define your circumstance as being worthy of it being classified under sexual harassment or not; and what you can and cannot do about it.
Rawa Law Group's Sexual Harassment attorneys are Anaheim's finest, they will help you examine your situation and provide you with counsel that will work both for the now and in the future. Our services include giving you the legal protection you need if the case were to be taken to court so that you do not get treated indiscriminately because you spoke out. We fully understand how delicate the issues of sexual harassment can be and we are more than capable of being not just your voice but your anchor. Our legal services are available to people of any sex and sexual orientation; we only desire to see that justice is served!
So talk to us today, reach us via the address below and take advantage of our FREE case evaluation service. We would be honored to hear from you.
Rawa Law Group
5843 Pine Ave
Chino Hills, CA 91709