Hire a Professional Rancho Cucamonga Attorney
Rancho Cucamonga Attorney
Situated in the San Bernardino County, California, Rancho Cucamonga is highly regarded for the juxtaposition of the means of transportation. As at the 2010 headcount, the city had a population of 165,269.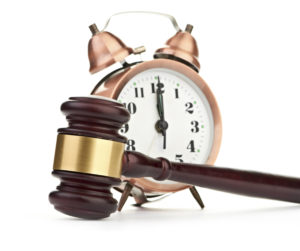 In Rancho Cucamonga, there are distribution centers, manufacturing hubs and logistics centers due to the city's closeness to highways and International Airport. Also, there are office parks, shopping strips and a lot of business enterprises in the city which provide some means of employment for residents. There are lots of issues which residents are burdened within the city and much of this is settled through legal channels. While the crime rate is lower than the country's average, it's still higher than many cities in California. Considering the status of Rancho Cucamonga, there are many law firms, but nonecompares to the reputable Rawa Law Group. Legal counsel and representation are given with ease by the trained attorneys in the employ of RawaLaw Group.
In Rancho Cucamonga, many potential entrepreneurs begin their journey into the business world by deciding the legal structure of their enterprise. While the internet might have made information more accessible, many entrepreneurs are still confused regarding the legal framework that suits their business. While a sole proprietorship and partnership are both easier to sustain and manage, issues of tax management and expansion remain stumbling blocks towards settling for this sort of business structure. The incorporation of a business which involves going the Limited Liability Company (LLC) or the corporation route is a much favorable approach especially for businesses looking to expand in the future and exploit lower tax opportunities. Before you make any conclusions on the legal entity of your business, you might want to seek the input of an attorney to ensure no laws are breached in the organization of your enterprise. At Rawa Law Group, experienced incorporation attorneys are at your beck and call.
The need to create legal documents like a will or trust isn't something to be taken lightly. This sort of documents can prevent family quarrels and ensure those left behind on your passing are absolutely taken care of. How both documents are created differs greatly. While the will doesn't take effect until your demise, the details of the trust can be implemented immediately on its creation. The processes of implementing the dictates of either of these documents are also different. Situations determine the type of legal document that would be helpful. With some legal counsel, you can decide what sort of document matches your situation. To avoid fraudulent activities by your chosen executor or executrix for your estate, you might want to hire an estate planning attorney with an understanding of how things work. Rawa Law Group has lots of seasoned attorneys in our employ who are willing to ensure the dictates of your legal documents are followed to the latter.
An individual going about his business, and suddenly dies due to someone's action or inaction represents a clear case of wrongful death. The family of the individual can sue those responsible through a wrongful death claim. A wrongfuldeath case can be seen when a patient dies in a medical facility due to the negligence of the personnel on the ground. The plaintiff will have to prove that the actions/inactions of the defendants caused the death of the victim. While it takes a smart lawyer to pull off a wrongful death claim, this will depend on the nature of the evidence available in the case. Rawa Law Group has for over two decades proven to be a reliable law firm in handling such cases as wrongful death. Our team of Rancho Cucamonga attorneys is proficient and some of the most capable legal luminaries in the state of California. We have a solid track record for our efficient and effective legal representation which includes not only the aggressiveness in the law court but our Keen eye to go through all documents and evidence ensuring no stones are left unturned. Be sure to reach out to us for effective representation in any wrongful death case.
Disability Discrimination
Sometimes people with disability are not treated as they should be. Some disabled persons are discriminated against in the workplace restricting them from being involved in work which they are skilled enough to handle. This is wrong and unlawful. If you are a victim or know someone who is a victim of such disability discrimination, you shouldn't just shrug it off. Seek the legal counsel of a Rancho Cucamonga attorney, make Rawa Law Group your first choice law firm for such case and we would strive to see that you are no longer unfairly discriminated against because of your disability. We would also ensure you get compensated for the emotional trauma that discrimination made you go through. Be sure to reach out to us today.
Unlawful Termination
Getting unlawfully terminated from your workplace is painful especially when you rely on the job to cater for yourself and family. Such types of job loss result in depression which can lead to death. Fighting unlawful termination requires a technical attorney that understands the many clauses of the law, and has the tact to fight till a positive outcome is achieved. At Rawa Law Group, we have a team of exceptional attorneys with years of experience handling such cases and who have a record of winning settlements for clients who have been unlawfully terminated from their workplace. Allow our excellent attorneys to take up your case and help you get that closure you deserve.
You can reach out to us today for a free consultation and legal advice regarding your case before deciding if you're making the right choice of letting us handle your case. Our legal servicesdo not require any initial monetary commitment so you have nothing to lose. Reach out to us today for a top Rancho Cucamonga attorney and a team with 60 years of combined experience all working round the clock to ensure that you get the personal, ethical, top-notch legal representation and subsequently, the closure that you deserve.
Rawa Law Group
5843 Pine Ave
Chino Hills, CA 91709