Lancaster Attorney Services
Lancaster Attorney
Lancaster is a city that is situated downtown Los Angeles near the Kern county line. Geographically, it is separated from Los Angeles by the San Gabriel Mountains in the south, and the by the Tehachapi Mountain in the North.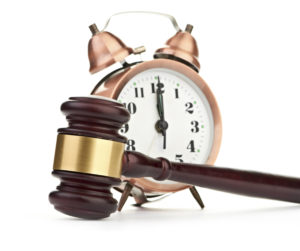 The city of Lancaster is a warm city for fun, business, and leisure. It has all the prime features of a thriving metropolis such as big business centers, entertaining spots and a number of cultural landmarks and calendar events. The city itself has experienced a massive influx of persons from its humble 37,000 population in 1977 at the time of its creation to over 150,000 in 2010, and judging by its business and fun friendly setting, more persons will grace its lands in time to come.
If you seek a legal representative in Lancaster, then you would most likely not have a problem getting one due to the many options available in the city. That said, it is important that you reach out to actual professionals who have had steady success in their past experiences in order to get the best service possible. Rawa Law Group is one of the many legal firms established here in Lancaster, but one very distinctive feature of our firm is our excellence and track record which has easily separated us from the lot. Rawa Law Group is a five-star law firm that has been around for over two decades and in our years of operation, we have delivered only first-class services to our clients, helping them receive the compensation and attention that they are due. We would like to be the ones to manage your case from start to finish, and for that reason, here are a few reasons why you might want to consider our service.
Why Rawa Law Group?
Legal matters need the attention of competent attorneys for them to be handled expediently.  Factors such as experience, reputation, payment packages or costs and customer reviews are obvious points for the estimation of a firm's competence, and at Rawa Law Group, we are proud to announce that we are faultless in all these regards. Here are a few reasons why you should come to us:
Rawa Law Group specializes in relentlessly fighting for the rights and privileges of their clients. We have attorneys who are prepared to go above and beyond within the provisions of the law in order to establish your case and entitlement.
With us, you will enjoy a borderless access to our attorneys who have had foremost experience in the legal scenes of California. Our attorneys will be able to answer any and every question you have, they will also provide you with practical guidance on how best to manage the events leading to the court hearings.
We strive to ensure that everything is done in our client's utmost convenience. This includes setting up consultation meetings according to your schedule, and meeting you up at the hospital, office or home, as your circumstance determines.
We are complete professionals who are ready to ensure that you get the best legal service. We will not go against the law or engage practices that may jeopardize your case, rather, we will avail our skill and resources for your good. There will also be no secret or 'surprise' charges from us, integrity is one of our watchwords when working with claimants.
You will be kept in the loop throughout the series of steps and phases your case will take. Our attorneys will carry you along to inform you, guide you and avail you with routine updates and status reports.
You get to benefit from our attorneys who cumulatively have over 55 years' worth of experience in the legal sphere. They will be committed to ensuring that the desired outcome of your case is secured.
As a firm, we have gathered substantial reputation and affluence in Lancaster through our two decades of operation. With each successive win and stellar performance, we have maintained a frontline in the legal scenes of the area. Our attorneys include some of the finest litigators in California with stellar performances and records garnered through time, and they are all available to work with you.
You should know that we run a contingency payment arrangement that doesn't demand you make payment before we take on your case. We only get paid when we have delivered on our promise of excellence to you. This goes in line with our promise of convenience to our clients.
Free Consultation and Education
We do the most for our clients at Rawa Law Group. We believe that every client seeking to take legal action must be sufficiently educated on the impact of their decision, and guided on how best to approach their case. The series of meetings and sit-downs where our wisdom in legal matters will be availed to our clients is called Consultation, and we offer these to our clients Free of Charge.
Our attorneys are competent in almost every subject of legal representation and will definitely deliver great results to you. Some of our areas of specialization include:
Pedestrian Accident
Our attorneys have helped countless victims of Pedestrian accidents get the settlement and attention they are due. By carefully managing their cases, thoroughly evaluating their stories and engaging the provisions of the law for their good, we have secured millions in settlements for claimants in the area.
Wrongful Termination
If you feel that you have been fired from your place of employment unlawfully, then we can help! Our attorneys can help go over your case and subsequently bring your employers to book for their unjust actions.
Dog Bite
It is the responsibility of dog owners to ensure that their pets do not cause any damage to property or people by engaging the right restraining measures. If you have suffered as result of a dog owner's negligence then our attorneys at Rawa Law Group can help you put together a strong case that will ensure that the pet owners are brought to book and that you get compensated for your hurt.
We hope to bring to you the true definition of flawless legal representation. Our support staff and highly esteemed attorneys are all available for your service; it would be our honor to take on your case. Contact us today by visiting us or simply dial now the TOLL-FREE number 1-844-444-1400 to schedule your consultation session.
Rawa Law Group
5843 Pine Ave
Chino Hills, CA 91709