INLAND EMPIRE LABOR & EMPLOYMENT, PERSONAL INJURY, & WORKERS' COMPENSATION LAW FIRM
"We know what it feels like to be treated with suspicion when you're truly injured or treated unfairly by your employer, so we fight relentlessly to get you the full compensation that you really need and truly deserve."
IF YOU HAVE ENCOUNTERED ANY OF THE FOLLOWING, WORK WITH THE BEST!
Owed Wages or Overtime Compensation by Your Employer?
Misclassified as a manager or as an independent contractor?
Wrongfully Terminated, Harassed or Discriminated against at work?
Sexually harassed at work?
Injured at Work?
Injured in an Auto Accident?
Put our experience behind your case. For over a decade, we dedicated our efforts to helping employees, injured workers, and accident victims throughout Southern California. We recovered hundreds of millions for our clients. To successfully handle employment, workers' compensation, and accident cases can be challenging, requiring a thorough investigation of the evidence and a strong command of the case's facts. With years of experience under our belt in handling these types of cases until trial, our lawyers have developed valuable experience investigating and pursuing employment, work injury, and accident claims.
RAWA LAW GROUP WAS FOUNDED TO HELP THOSE IN NEED.
When you choose to work with Rawa Law Group, workers compensation lawyer,  you'll have a professional team of employment, work injury, and accident attorneys in Inland Empire on your side who've successfully recovered hundreds of millions for clients over the last decade. This is a testimony to our ability to help in some of the most complex cases.
No law firm can guarantee results, but we can guarantee that we aggressively pursue our client's cases and we never back down from any fight in the best interests of our clients. We fight the fight and we like to win, but most importantly to bring justice to our clients.
This helps us pursue the maximum amount of compensation available to you. What is more important than the financial recovery is the satisfaction of knowing you stood up for yourself and demanded justice.
WHY CHOOSE RAWA LAW GROUP?
HUNDREDS OF MILLIONS RECOVERED
Our work injury attorney in Chino fought hard to recover millions in settlements & verdicts.
ABSOLUTELY NO COST TO YOU UNLESS WE WIN
Unless we're successfully able to recover for you, you don't pay a dime.
A COLLECTIVE 55 YEARS EXPERIENCE
When choosing he best law firm, results matter. Do not settle for second best.
CHOOSING THE RIGHT LAW FIRM MAKES ALL THE DIFFERENCE. DON'T SETTLE FOR SECOND BEST.
If you've been seriously injured, you need a work injury lawyer in Chino Hills, CA — someone who is not afraid to fight for your legal rights. You need the best Los Angeles Workers Compensation Lawyer, and Personal Injury attorney in your corner. At Rawa Law Group, we know that most cases are won in the courtroom, which is why we prepare every claim as if it will be taken to trial. In doing so, we give you an edge at the negotiating table that has proven to be effective time and time again.
If you have been seriously injured, we encourage you to call us today for your free, confidential consultation.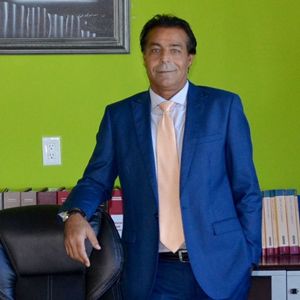 MEET THE FOUNDER OF RAWA LAW GROUP
At Rawa Law Group, we are known for being skilled trial attorneys who achieve results. While we are honored by the settlements and awards we have received, what we truly care about is what we have accomplished on behalf of our clients.
We are proud to say that we have recovered more hundredths of millions in settlements and verdicts in our years of experience, and we have been involved in cases with very real and very applicable results—such as serious catastrophic injuries and wage violation class actions.
The founder of Rawa Law Group, Mr. Rawashdeh, is a member of the California Employment Lawyers Association (CELA), and California Applicant Attorneys Association (CAAA).In addition, he is admitted to practice before all California State and Federal Courts, he also has an MBA degree and is a Certified Public Accountant.
OUR PRACTICE AREAS
FEATURED LEGAL SERVICES WE OFFER
WAGES & OVERTIME
California's wage and overtime laws obligate employers to fully compensate employees for all hours worked. If you are an hourly employee and work more than 40 hours per week or 8 hours per day, you are entitled to overtime pay. Learn More
HARASSMENT & TERMINATION
Absent of employment contract, the employment relationship is employment at will, where any party can terminate the relationship for any reason. However, your employer cannot terminate, discriminate, or retaliate against you because of your disability Learn More
WORKERS COMPENSATION
Workers' compensation system, or also known as workmans' comp, is a state-mandated insurance coverage program which provides certain benefits to the injured workers in case their injuries or illnesses are job related. Learn More
PERSONAL INJURY
Being injured is always a traumatic experience. Being injured is always a traumatic experience. If you or your loved ones have been injured in an accident, you will have too many questions such as: Who will pay for my medical bills? Learn More
ESTATE PLANNING
Avoid Probate in the Inland Empire, Minimize Taxes while Maintaining Total Privacy, Management & Control Over Your Assets With Living Trust. Generally, people have two misconceptions about estate planning. Learn More
ASSET PROTECTION
Our Experienced Attorneys in the Inland Empire can help protect your hard earned assets.As you know we live in an economically dangerous world. A world where the threat comes from any where, activities you do, people you know and do not know Learn More
LAW ENFORCEMENT
Police Officers, Firefighters & Certain Public Safety Officers are entitled to certain Presumptions under LC § 3212 to prove their industrial injuries. The class of members who are included for Hernia injury Under California Labor Code § 3212 are different Learn More
SIBTF
The SIBTF was formerly known as the Subsequent Injuries Fund (SIF). SIBTF was created to for the State to provide financial help to workers who have significant pre-existing disability who then suffer a significant. Learn More
WHAT OUR CLIENTS ARE SAYING ABOUT US
"I would send friends & family here, definitely. I could tell right away that they care about what they do, which is really important to me, and I had a great experience with rawa law. Best workers comp law firm. Thumbs up."
– Emily Herris
"The staff are nice and provides great customer service! It's so important to me to find a firm that makes me feel comfortable and explain the process to you. Rawa Law Group did a exactly like that."
– John White
"If you feel you have a workers comp case I would definitely suggest you come here. I rate ziad and his staff with 5 stars and would highly recommend him and his firm. They are professional and know what they are doing." – Andy Morelos
WHAT SHOULD I EXPECT?
INFORMATION YOU NEED
At Rawa Law Group, we have represented thousands of individuals who have been severely injured—either on the job, in a catastrophic accident, or due to the use of a dangerous product or device. As a result, our workplace injury attorney in Chino, CA recognize what is important to our clients, what questions they typically have, and how to best protect their interest before, during, and after their lawsuit.
HOW CAN WE HELP?
GET IN TOUCH TODAY
At Rawa Law Group, we demand justice for our clients.
Tell us about your case to receive a free consultation today.