Whittier Attorney Services
Whittier Attorney
In 1955, Whittier was officially identified as a charter city. Bustling with a population of over 83,000 residents according to the figures from the 2010 United States Census, the city is currently considered one of the many Gateway Cities in Southeast Los Angeles.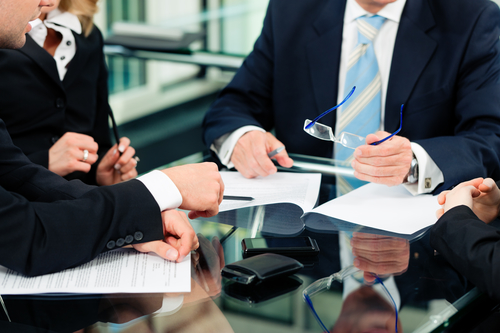 Named after the famous poet, John Greenleaf Whittier, who worked tremendously against slavery in the United States, Whittier is known for its massive contribution to the agricultural exploits of California. Apparently, the city is a beehive of activities with businesses scattered around the town. Many residents struggle with occupational hazards, wrongful dismissal, 'under the influence' accidents without any form of compensation or settlement for all the troubles.
Within the city, there are several law firms including Rawa Law Group looking to assist residents in getting justice regardless of the status of the offending party. You shouldn't take being wrongfully dismissed from your place of work without doing something about it. Rawa Law Group can assist you in seeking redress in such a situation. We are all about putting the interest of our client above anything else.
If you are looking to secure the interest of your loved ones after your demise, there are several ways to do so. You can make use of the revocable living trust or a will depending on your situation and preferences. The former cuts cost and offer sufficient privacy compared to the latter. At Rawa Law Group, our wills and trust attorney can assist you to put together a legal document which is guaranteed to stand in any competent court.
With the 'me too' movement taking the world by storm, sexual harassment claims are no longer treated with kid gloves. Any client in such a situation can trust Rawa Law Group to take the necessary actions in the favor in ensuring the responsible party is brought to book. Our attorneys will do everything by the book to ensure justice is upheld.
No one should be discriminated for his or her disabilities, but this is still obtainable in Whittier. Rawa Law Group is dedicated to assisting victims of disability discrimination to get redress regardless of how highly placed the offender is. All you have to do is get in touch with us, and we will get you the justice you seek.
While there has been enough publicity on the negatives of drunk driving, many people have continued doing so without considering how dangerous such an act is. Victims of drinking accidents keep increasing with many not sure about how to get those responsible to pay for their crimes. At Rawa Law Group, we understand the impact of drunk driving and the number of accidents linked to it. If you or your loved one has been involved in such a situation, our attorneys are willing to help you get the legal representation you need to put those involved behind bars.
With construction continually ongoing within Whittier, the number of construction accidents has spiked. Victims are left without any form of compensation to support them. This shouldn't be the case. Our attorneys at Rawa Law Group would be glad to ensure your plight is brought to the notice of your employers, and if they don't take the necessary action, we will force a settlement claim in your favor.
Firefighting involves a mix of courage and service to humanity. Individuals who undertake this responsibility should be respected and treated right. While this is expected of the concerned government agencies, it's not always the case. Sometimes, these firefighters get involved in accidents but they are either forgotten or left to take manage their circumstances on their own. Rawa Law Group attorneys are willing to take up cases of firefighting accidents and ensure something is done for the individuals and the families involved.
While death is inevitable, a wrongful death is not something anyone would wish another. If a loved one dies from the negligence of a medical professional, you can make all those involved pay dearly for their mistake. You are not only entitled to some form of settlement, but the license of the operating staff can also be confiscated if found culpable. Our attorneys at Rawa Law Group are willing to go the extra mile to ensure the loose ends surrounding the death of your loved one is dealt with accordingly.
Sometimes, you work overtime to earn more money for your needs and those of your loved ones. What happens when your employer attempts to cheat you off your earnings? You can take legal action against them. An unpaid overtime should never happen. It is expected that every laborer deserves his wages, and when that's not forthcoming, the well trained legal practitioners in Rawa Law Group can make them do the needful.
A slip and fall accident is one of the clear cases of employer negligence. This could leave the victim either hospitalized or dead depending on the gravity of the situation. For residents in Whittier, Rawa Law Group can help them sue employers whose negligence left them in pain or much worse conditions.
In Whittier, nursing homes support families by housing their elderly loved ones and providing them with adequately taken care. However, due to the absence of some form of supervision, certain members of staff subject these senior citizens to different forms of abuse. This shouldn't be happening, and our attorneys at Rawa Law Group are willing to take legal action against the nursing home and the erring individuals as well.
While accidents involving only vehicles are relatively more notorious, it's not exactly strange for a car to hit a pedestrian. As sad as that might be, it's not a once in a lifetime thing. If a client is involved in such a situation, our pedestrian attorney will take up the case to ensure he gets compensation and justice delivered at the end of the day.
If Rawa Law Group is handed such an enormous task of restoring the dignity of those affected in these situations, we will ensure you're not disappointed. Get in touch with us on 1844-444- 140, and we will render as much assistance you can think about.
Rawa Law Group
5843 Pine Ave
Chino Hills, CA 91709