A good legal representative for the victim of an auto crash is not just one who is well versed with the many clauses of law, but one who has empathy for his client and understands the pain and trauma they are going through. If perhaps you were involved in a non-fatal truck accident, you would need the services of a competent truck accident attorney in Riverside to help bring you the compensations that you are due for all the trouble you have been through.
With an astounding track record spanning over a decade, Rawa Law Group has got the experience that will serve you well. Interestingly, we have some of the best and most competent professionals in the law practice here in Riverside, CA that have over the years helped in the recovery of hundreds of millions of dollars' worth of settlements for crash victims.
Rawa Law Group is a superior 5 Star Law Firm that is out to ensure that your rights are not ignored and that your voice is heard. To further establish our confidence, we do not charge any upfront costs to you. We meet you wherever you are, be it your home or a hospital and get as much information as is necessary for us to be of service to you.
Find the Best Riverside Truck Accident Attorney
Truck accidents involving large or commercial trucks in California are usually serious and complex. Even careful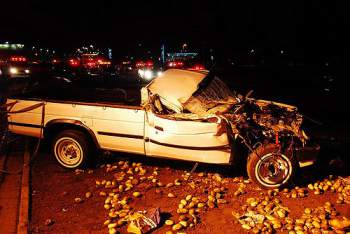 driving cannot prevent all accidents, and occupants of passenger vehicles are usually those who suffer significant injuries after a truck accident. According to the California Highway Patrol, there are more than 200 fatal truck accidents in the state every year and more than 5,000 injury accidents.
If you or someone you love has been involved in a truck accident, a Riverside truck accident attorney can help you understand your legal options and rights.
CAUSES OF TRUCK ACCIDENTS IN RIVERSIDE
There are many potential causes of truck accidents and every case is unique, but there are many common factors that contribute to truck accidents in Riverside:
Driver fatigue. Truck drivers often drive for long hours. While truckers are required to obey federal rules regarding how long they can remain on the road and work without rest, sometimes drivers falsify logs or drive longer than they should to meet deadlines, increasing the risk of an accident.
Speeding. Tractor trailers take longer to stop on flat roads than passenger vehicles, even when going the speed limit. Truckers who are driving too fast or moving too fast downhill may cause an accident if they lose control around a turn or rear-end a vehicle.
Improper loading. How a trailer has been loaded can affect how well the truck handles. A trailer that is loaded improperly can cause the driver to lose control of the vehicle. Many jackknifing accidents are the result of an overloaded or improperly loaded commercial truck.
Poor maintenance. Many truck accidents in California are the result of poor truck maintenance, particularly tire and brake failure.
LIABILITY FOR CALIFORNIA TRUCK ACCIDENTS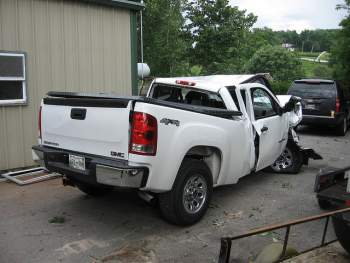 Truck accident injury claims are often complex because there are many parties who may be liable, not just the driver. A truck driver may be liable for his or her negligence in the accident, but the trucking company may also be liable for negligent hiring, maintenance, or driver training.
The truck owner can be responsible for an accident if the truck was not properly maintained and the manufacturer of the commercial truck may be responsible if a defective part contributed to the accident.
There are times when the truck driver or the bicycle driver are not paying attention to what is going on and a very serious bicycle accident happens. Most of the time the damage to the bike driver is very serious or even deadly. When this happens you may need a bicycle accident attorney in Riverside California to help you settle your bike claim if and when the truck driver is at fault.
CONTACT A TRUCK ACCIDENT ATTORNEY IN RIVERSIDE
If you have been involved in a truck accident in Riverside, it's important to seek legal advice quickly because your rights may be affected by decisions you make following the accident. It is very common for insurance companies to offer a low settlement and accepting an offer or making a statement to the insurance company can reduce or forfeit your right to additional compensation.
Contact an experienced Riverside truck accident injury attorney at Rawa Law Group today for a free consultation to discuss your case. Learn about all of our Riverside California legal services here.
You don't need to worry about consultations costs either, as we offer them free of charge. We really just want to see you win and get past the low points of the aftermath of an accident. Reach out to us today!
Rawa Law Group
5843 Pine Ave
Chino Hills, CA 91709