A slip and fall accident can happen when you are in an unsafe property. While sometimes it might be due to individual recklessness and negligence to safety rules, it is mostly due to defects on the property. Examples of such defects may be poorly lit stairways, improperly arranged curbs, overly smooth surfaces or some defects from the construction site.
Slip and fall accidents can lead to serious body-altering injuries or even wrongful death. If you want to make a slip and fall accident case against the property owner, you should hire the services of a qualified lawyer in this field.
If you are in Riverside, CA, then you can get a qualified lawyer at our firm, Rawa Law Group.
We are known as a stellar 5-star legal agency that parades some of the brightest personal injury lawyers in California. Our agency boasts of more than 50+ years of combined legal experience and we have won injury cases in the past and their settlement amounted to several hundreds of millions.
We have dedicated our expertise to the relentless advocacy for the injured.
When you hire us, you do not worry about paying upfront costs. Our attorneys will investigate your case for free and fight until we win. The only time you pay us is after we have won your case. We also advise our clients – ethical legal advice at no hidden charges.
As your case progresses, we ensure that you are aware of everything we do. We also ensure that you can meet with us anytime because of our flexible appointment hours. We sometimes visit your home/hospital when necessary.
Rawa Law Group is the place to be to hire a qualified slip and fall accident attorney in Riverside, CA.
Top Rated Slip and Fall Accident Attorney from Riverside California
Slip and fall accidents usually result in nothing more than embarrassment, but they can lead to serious injuries after a slip on a hazardous walkway or a wet floor. Every year, more than 17,000 people die from slip and fall injuries across the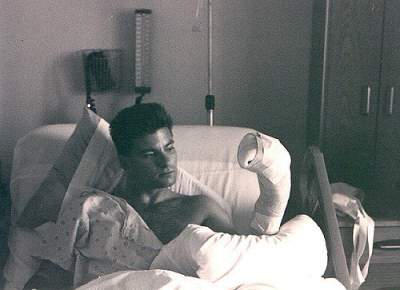 country and more than 1 million have a serious enough fall to require medical care.
These accidents are the second-leading cause of unintentional deaths in communities and homes throughout California, second only to traffic accidents.
Slip and fall accidents, often referred to as premises liability cases, can be very complex as it is necessary to not only prove damages but also liability. If you have been hurt in a slip and fall, an experienced premises liability attorney in Riverside can help you understand your legal rights and options.
COMMON SLIP AND FALL ACCIDENTS IN RIVERSIDE
Mild slip and falls can lead to abrasions and bruises, but these accidents are one of the leading causes of some of the most serious injuries, including spinal cord injuries, traumatic brain injuries, broken bones, facial injuries, and miscarriage.
Slip and fall accidents can occur for many reasons such as:
Uneven or loose flooring
Greasy or polished floors
Uneven walking surfaces or sidewalks
Unreasonable clutter
Electrical cords
Snow, wet, or ice spots
These falls may occur on sidewalks, lawns, curbs, stairways, parking lots, doorways, escalators, driveways, or ladders.
PREMISES LIABILITY LAWS IN CALIFORNIA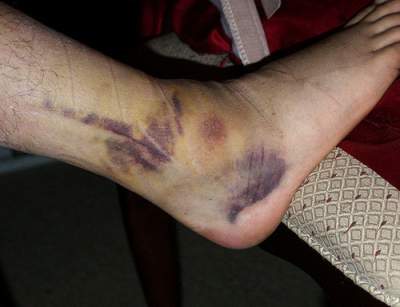 Premises liability laws often require the help of a skilled slip and fall attorney in Riverside because these cases are notoriously complex. Under premises liability laws in California, property owners and managers owe visitors who have an intention of conducting a transaction a heightened duty of care. Property owners are required to protect and warn visitors of known dangers and dangerous conditions they should reasonably know exist.
Most slip and fall injury cases are based on negligence. Every Riverside slip and fall case requires proving:
The property owner had an obligation to the injured party
The property owner did not fulfill this obligation
The victim suffered an injury as a result
Premises liability cases are complicated because it is not always easy to prove a property owner was negligent or that the negligence led to the injury. A judge will consider many factors, including whether the property owner was aware of a dangerous condition, whether the property owner failed to act to correct a known hazard, whether there was a legitimate reason for the danger, and if poor lighting contributed to the injury.
CONTACT A RIVERSIDE SLIP AND FALL ATTORNEY TODAY
If you have been injured in a slip and fall accident, you may have the right to recover compensation for your injuries. Do not delay in taking action after you are hurt; in California, slip and fall injury claims must be filed within two years from the incident.
Contact Rawa Law Group today for a free consultation with a Riverside premises liability lawyer who will help you review your options. Another great article coming up is the cruise ship accident attorney in Riverside, you will learn a lot.
Below is our address.
Rawa Law Group
5843 Pine Ave
Chino Hills, CA 91709