The realities of a serious injury can be stunning, depending on the degree of the impact, you may not be able to work anymore, or at the job that you used to. This fact can be pretty disheartening as most accident victims often plunge into despair which narrates in time to depression. It is important that you know what to do in the event of a work-related injury that appears to be life-altering.
Logically, the first thing to do is to seek medical help from a doctor. That way your condition would be stabilized and your wounds (if there are any) would be given attention. After this done, following the doctor's estimations, it is important that you get a competent attorney to help you work out your negotiations for a workers' compensation because of your injury. In your choice of attorneys, it is vital to your case that you do not settle for the 'average' legal practitioner as your choice can determine if you are successful eventually or not.
Your attorney must be someone who has impressive analytical and research skills honed over time, an attorney capable of managing seamlessly the vast bulk of paperwork and legal jargon while meeting up with deadlines for submissions. Your counsel must be able to understand and empathize with your condition.
Here in Riverside, CA. Rawa Law Group has championed the legal scenes for over two decades being the voice of employees and raking in settlements worth hundreds of millions. Take advantage of our free consultation today and have of the finest workers compensation attorney in Riverside advice you on steps to take. We would like to hear from you, contact us today.
The Best Workers Compensation Attorney in Riverside CA
Workers' compensation is an insurance program set up by the federal government to protect employees hurt on the job with medical care and financial compensation. Every state administers its own workers' compensation program. If you have been injured or become ill while working, you may be eligible to file a claim for workers' comp benefits.
THE WORKERS' COMPENSATION PROCESS IN RIVERSIDE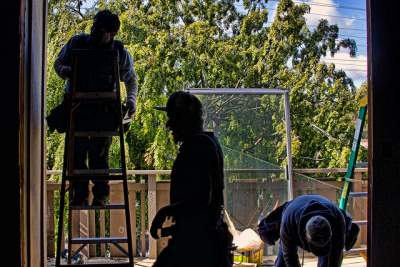 After you have been injured, you will need to go through a claim and appeal process that can seem overwhelming. The first step is notifying your employer and documenting your injury. From there, you can file a workers' compensation claim. A workers comp attorney in Riverside can help you with your claim. After the claim is filed, you will need to comply with your employer's and insurance carrier's guidelines as they validate the claim. You will receive benefits once your claim is approved.
After you obtain maximum medical improvement (MMI), you will need to undergo a new physical examination by a physician. This evaluation is critical as it will impact your current and future workers' comp benefits.
If your claim is denied, an attorney can represent you before the Appeals Board.
DO YOU NEED A WORKERS' COMP ATTORNEY?
Many workplace injury claims can be handled on your own without the assistance of a lawyer. This includes minor injuries, injuries that do not require missing much work when the employer admits you were hurt at work, and you do not have a pre-existing condition.
Even a mildly complex case can draw out the workers' comp process.
There are several situations in which it is very important to contact a workers compensation lawyer in Riverside CA:
Your settlement does not cover all medical expenses and lost wages. If the settlement is not enough, do not rely on a judge to protect you. Judges typically sign off on workers' comp agreements as long as they are somewhat fair. An attorney will work on your behalf to seek the best settlement possible.
Your employer has denied your claim or you do not get benefits. It's believed that up to 80% of people who are hurt at work just accept a denied claim without appealing the decision. Many employers and insurers routinely reject claims knowing this fact.
You cannot return to work. If your injury resulted in permanent total or partial disability, you may be eligible for lifetime weekly payments to make up for your lost wages. These cases are often very difficult to prove and get approved because they are expensive for insurance providers.
You get Social Security benefits. If your settlement is not set up correctly, Social Security may be entitled to much of your workers' comp benefits.
Your employer has retaliated. If your boss has retaliated in any way, including threatening to reduce hours, pay, or fire you because you filed a claim, it is important to contact a lawyer as soon as possible.
You may have a third-party claim. You may sue third parties whose negligence contributed to a workplace injury. A workplace accident lawyer in Riverside can help you seek compensation from third parties.
CONTACT A WORKERS' COMP LAWYER IN RIVERSIDE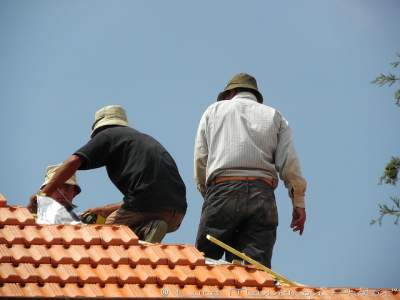 Workers' compensation claims are notoriously complex and even legitimate claims are often denied. If you were injured at work, contact an experienced workers comp lawyer in Riverside CA as soon as possible to protect your rights.
Contact Rawa Law Group today by clicking here to schedule a free consultation with an attorney to discuss your case. Sometimes workplace accidents can happen when it comes to heavy equipment accidents happen.
Rawa Law Group
5843 Pine Ave
Chino Hills, CA 91709