Do You Need a Heavy Machinery Accident Lawyer in Riverside Ca.
Heavy machinery is a common sight at construction sites throughout California. About 100,000 injuries occur every year due to unsafe or improper use of heavy machinery like cranes, backhoes, and bulldozers. Accidents involving heavy machinery often lead to catastrophic and life-changing injuries. If you have been injured in a heavy machinery accident in
Riverside, an experienced personal injury attorney can help you seek fair compensation for your injuries.
Machinery Accidents in Riverside, California
Construction workers face many hazards on the job. According to the Occupational Safety and Health Administration, 1 out of every 10 construction workers are injured every year. California has the third-highest number of construction fatalities in the country at more than 40 each year. The construction injury is also the second-most deadly industry in the U.S. with almost 20% of all workplace deaths occurring in construction. Working with heavy machinery is one of the most serious hazards on any construction site. Common machinery accidents include:
Bulldozer accidents. Bulldozers are one of the most commonly used types of heavy equipment at California construction sites. Bulldozers can move hundreds of pounds of debris and weigh thousands of pounds. Accidents involving bulldozers often result in serious injuries or even death. Rollover accidents are especially common with bulldozers and they may occur when the bulldozer operator fails to see someone behind or in front of the equipment.
Crane accidents. Cranes are designed to lift heavy material and equipment. If the equipment or materials become loose and fall, they can cause serious injuries. Accidents involving falling equipment or material are the most common types of construction accidents in California.
Power tools. Drills, chainsaws, welding torches, and other power tools are usually used without incident, but they have the potential to cause serious injury when not used properly or if the tool malfunctions. Common injuries from power tool accidents in Riverside include blunt force trauma, burns, amputation, puncture wounds, and broken bones.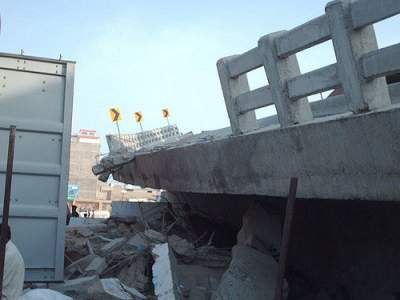 When you are hurt on the job, you are entitled to receive workers' compensation benefits through your employer's insurance. If someone other than the employer shares any responsibility for the injury, you may be eligible to file a claim against another party and receive additional compensation. As an example, an equipment operator's employer may be responsible for an injury if the operator did not receive proper training. Equipment manufacturers may also be liable for heavy machinery accidents in Riverside due to equipment defects. Even parties responsible for the maintenance and service of machinery may have some liability if there is an accident.
Contact a Heavy Machinery Injury Attorney Today
If you or someone you love has been injured in a construction accident in Riverside, California, a personal injury attorney can help you protect your rights and seek fair compensation. We will investigate your accident and seek to identify all parties who may be liable to pursue maximum compensation for your injuries. Contact Rawa Law Group today for a free consultation with an experienced construction site injury attorney who review your case.
Other Cities That We Service: Moreno Valley, Corona, Murrieta, Temecula, Hemet