Top Pedestrian Accident Attorney of Riverside California
Pedestrian accidents occur frequently in metropolitan areas in California like Riverside, Los Angeles, and San Diego.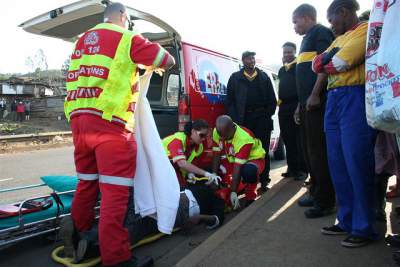 Pedestrians make up nearly 19% of all traffic fatalities in California, according to the California DMV. More than 620 people are killed every year in pedestrian accidents while another 12,000 are injured, according to the California Highway Patrol.
Every day, two people are killed and more than 30 are hurt in pedestrian accidents. Pedestrians are at a greater risk of serious injury as they are not protected in a motor vehicle. According to the CDC, one-fifth of pedestrian fatalities are seniors.
If you or someone you love has been hurt in a pedestrian traffic accident in Riverside, an experienced pedestrian accident attorney can help you protect your rights and explore your legal options.
PEDESTRIAN LAWS IN CALIFORNIA
California has strict right-of-way laws designed to protect pedestrians. California law gives pedestrians the right-of-way in almost all situations.
Many pedestrian accidents occur when motorists fail to abide these laws:
Drivers must stop and yield the right-of-way to pedestrians on marked or unmarked crosswalks and at intersections.
Motorists are also required to stop and wait if they see another vehicle stopped at a crosswalk.
Motorists cannot drive on sidewalks.
Motorists are required to stop and yield the right-of-way to pedestrians and vehicles leaving driveways and parking lots.
Even if a pedestrian is walking outside of a crosswalk, motorists should show due caution.
PEDESTRIAN ACCIDENT LIABILITY
When a pedestrian is hurt in an accident, the pedestrian has the right to seek compensation. Pedestrians are sometimes to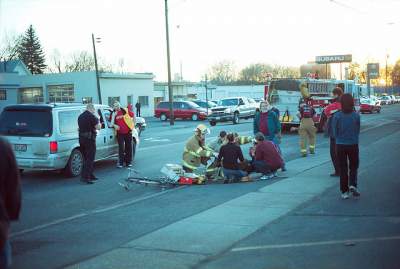 blame for an accident, but negligent driving is often the cause of pedestrian accidents in California.
Common causes of pedestrian traffic accidents include drunk driving, running a red light and hitting someone on the crosswalk, turning right through a crosswalk without checking for pedestrians, distracted driving, and illegal parking that makes it hard to see pedestrians nearby.
If you have been hurt in a pedestrian accident, you have the right to receive compensation for medical expenses, lost income, pain and suffering, and property damage. In some cases, punitive damages may also be available as a punishment to the guilty party.
Pedestrians hit by an uninsured motorist may still be able to collect compensation through their own insurance policy.
CONTACT A RIVERSIDE PEDESTRIAN ACCIDENT ATTORNEY TODAY
Pedestrian traffic accidents often leave victims with very serious injuries, and insurance companies will offer the lowest settlement possible. A skilled pedestrian traffic accident lawyer in Riverside can help you protect your rights and work toward the maximum compensation possible for your injuries. There are no expenses unless we successfully recover damages for you.
Contact a pedestrian injury lawyer at Rawa Law Group today for a free consultation to discuss your case. You can learn about all the other legal services of Riverside Ca. by clicking here. We also cover ride sharing accidents and is one of our specialties.
Rawa Law Group
5843 Pine Ave
Chino Hills, CA 91709