South Gate Attorney Services
South Gate Attorney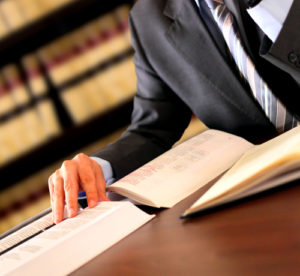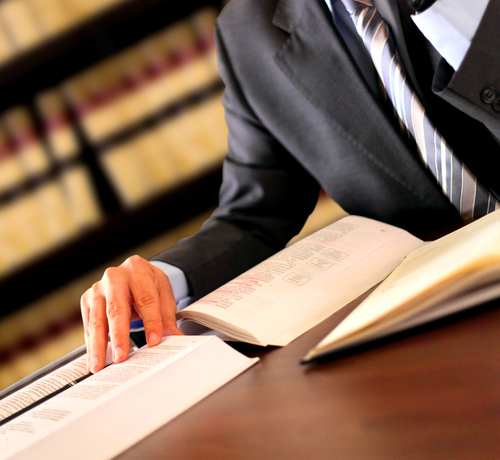 Regarded as one of the largest cities in Los Angeles County, South Gate city was incorporated in 1923. The 2010 Census held in the city returned a figure of 94,396.
Aside from the high tax and unemployment rate, South Gate city has a lot of enterprising activities it's known for. With the rise of many businesses, personal injury claims have increased significantly. Slip and fall accidents, wrongful death and work injury are some of the cases in the picture. While there are lots of law firms willing to assist victims to plead their case in court, none comes close to what Rawa Law Group has to offer. We are all about ensuring the interest of our client takes precedence always.
Often, a person might place a loved one in the care of a nursing home. When saddled with the responsibility of catering for residents left in their care, it is important caregivers don't misuse the power they have. Cases of nursing home abuse have become prevalent with victims reporting that their caregivers have been treating them badly. This isn't just limited to physical abuse; it could be psychological and emotional. The victim's family can sue the facility and the individuals concerned. If your loved one has been a victim of a nursing home abuse, Rawa Law Group can build a strong case against those responsible and make them face the wrath of the law.
To many, getting a job isn't the problem but keeping it. Victims of an unlawful termination would certainly agree with this assertion. Coming to work as usual and receiving a termination of appointment letter can be quite painful especially when you did nothing to warrant such a drastic action. If you are confident of your innocence, you can take your employer to court if they remain adamant about their action. With enough proof to support your case, you can get your employer to finance your settlement claim. This isn't as easy as it sounds as those involved will always try to avoid having to offer any form of compensation. Using legal channels, Rawa Law Group will ensure you get justice for the ill-treatment you received from your employer.
Road accidents are not constrained to only vehicles; pedestrians can be involved as well. A hit and run accident is one of such cases. The reckless driver, driving under the influence of a substance, hits a pedestrian working along the road and takes off when he observed what he did. While it could be difficult catching such a person, the license plate can be captured and the driver is made to face the consequences of his action. A pedestrian lawyer can handle cases of this magnitude without flinching. At Rawa Law Group, we have skilled pedestrian attorneys who would be glad to handle your case and ensure justice is delivered.
Keeping the embers of a smoldering house in check isn't a job for everyone. It takes courage and a tremendous amount of sacrifice to be a firefighter. While firefighters understand the risk they signed up for, their welfare should be adequately taken care of. Their insurance coverage should be of the premium variety. A firefighter accident can happen out of the blues, and precautionary measures should be taken to ensure the health of these brave set of people are managed properly. In situations where the insurance company isn't fulfilling its end of the bargain, the victim can sue them and demand settlement for their misery. While it is a common phenomenon for insurance companies to find every reason not to pay, Rawa Law Group can ensure they do the right thing in your situation even if it requires going through the court.
Times have changed, and cases of sexual harassment are no longer buried to save face for the victim. With the series of development in the entertainment industry, more people have become more outspoken about the harassment they faced in the hands of powerful individuals. Enterprises have become sensitive to such issues as no business enjoys being at the center of such a delicate issue. However, there are still a lot of people who have failed to learn from the experience of others. They have continued to sexually harass employees and co-workers without regards to the consequences of their actions. A victim of a harassment and discrimination can seek justice through the legal system. Regardless of how powerful those responsible might be, Rawa Law Group can bring them to their knee.
Discrimination isn't just morally wrong; there are laws which kick against such behavior. Disability discrimination is one of the most repulsive forms of discrimination. People shouldn't be isolated or treated awkwardly due to their appearance or mannerism. Both temporary and permanent disability shouldn't be used to judge the performance of a person but their actions. In cases where a person has done the exact opposite, then the victim can sue the individuals and demand settlement for the pains inflicted from the actions/inactions of the guilty party. While winning such a case can take time and effort, Rawa Law Group is ready to assist a victim in ensuring he gets justice.
Injuries happen more often than we can think of. At work, the chances of this happening will depend on the nature of your job. A work injury isn't just limited to a physical blister on one hand. It is quite exhaustive – anything which affects your wellbeing and productivity is considered a work injury. There are laws which require every employer to provide insurance coverage for their employees, but many enterprises have often failed to do this, and the health of an employee is exposed to an unmitigated amount of risk. Victims can take advantage of the negligence of their employer and demand settlement in that order. For denied worker's compensation claim, the insurance company can be placed at the center of the litigation battle. At Rawa Law Group, we have the capacity to handle cases of this kind.
Reach-out to Rawa Law Group today through our phone line 1844-444-140, and we will be glad to assist you.
Rawa Law Group
5843 Pine Ave
Chino Hills, CA 91709