South Gate Pedestrian Lawyer
Top rated an experienced South Gate Pedestrian Lawyer
South Gate Pedestrian Lawyer
If you have suffered an accident in South Gate, CA, you definitely know you are supposed to be compensated for your pains. Maybe you don't, but you should.
Using the crosswalk as a pedestrian is supposed to be safe but the reverse has been the case. There are many drivers nowadays who aren't paying attention to the road safety rules and hence are the cause of most pedestrian accidents that happen on the roads.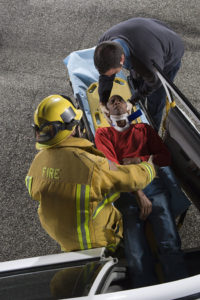 A report claims that at least one person is hit every eight minutes in the U.S. bearing in mind that you are vulnerable as a pedestrian to the negligence of some of these reckless drivers, you have to take necessary steps to hold them accountable for any damage. Although cash compensation cannot take away the pain, it will give you something to fall back to.
Talk to a pedestrian lawyer from Rawa Law Group today for legal guidance on how to make a claim, file a suit and get the right compensation. We have the best go-to attorneys in California and environs. Our experience spans across several decades of handling pedestrian accident cases.
We would swing into action immediately after giving you a free consultation and only make charges after winning your case. Even if you're immobile due to injury, our relentless lawyers will still come to visit your home or hospital and do what we have to do.
Book an appointment with us today if you're wondering where to hire a topnotch pedestrian lawyer South Gate, CA.
Use the following details to get to us.
Rawa Law Group
5843 Pine Ave
Chino Hills, CA 91709