As an employee, you would need several t's crossed and I's dotted to muster up a formidable case for your workers' compensation claim. Why this is necessary is that most times, employers try to decry your claim, deny you of your benefits while stalling the entire procedure. To have a successful go at this, you would need a guide, someone who is attuned to the procedures involved.
It is your responsibility to get an experienced attorney that can help you favorably in your cause. Your attorney would skillfully gather useful evidence in the form of medical records and observed trends, as these would be tendered in court. Also, depositions would be taken of medical experts, physicians and other parties that are relevant to the proving of your case. A lot about workers' compensation claims revolves around the ability to prove you were injured in the line of duty despite following routine safety procedure, and this can be proven only by an attorney who has had experience.
At Rawa Law Group, we have all the experience you could ever hope for, with a staff-based combined experience of 55 years and over two decades of legal practice under our belt, it is not shocking we are amongst the revered law firms here in San Bernardino, CA. We have won our clients settlements to the tune of hundreds of millions through our thorough and personal approach.
We would be thrilled to handle your case; you are not obligated to pay until we have won you some money. Reach us via the address below to schedule an appointment with a top workers compensation attorney in San Bernardino.
Top Workers Compensation Attorneys in San Bernardino, CA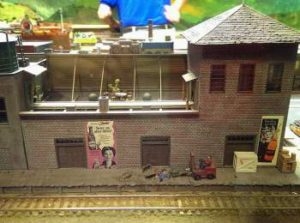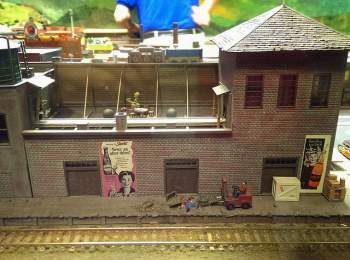 The federal government set up the Workers Compensation insurance program to safeguard employees hurt on the job with medical expenses and compensation for lost wages. Each state is responsible for its own Workers Compensation program. If you have been injured or become ill due to toxic substances while working, you could be eligible to file a workers compensation claim. For this, you need to hire a workers comp attorney in San Bernardino, CA
San Bernardino Workers' Comp Process
If you have been injured on the job, you will find quickly the claims and appeal process can be exhausting and overwhelming. First, you must notify your employer and document your injury or illness. Afterwards, you may begin the process of filing a workers compensation claim. This is where workers comp attorneys in San Bernardino can help! Once the claim is submitted, you must comply with your employer and insurance carrier's guidelines in order to validate the claim. You will only receive benefits if your claim is approved.
MMI (Maximum medical improvement) may be obtained, in which case you will need to complete a new physical exam by your physician. This evaluation is very critical to your current and future workers' compensation benefits.
If your claim is denied, an experienced workers compensation attorney can assist you with representation in front of the appeals board.
Is a Workers Compensation Attorney Necessary?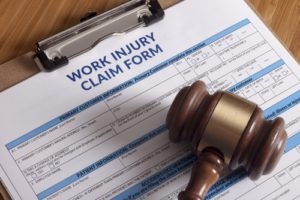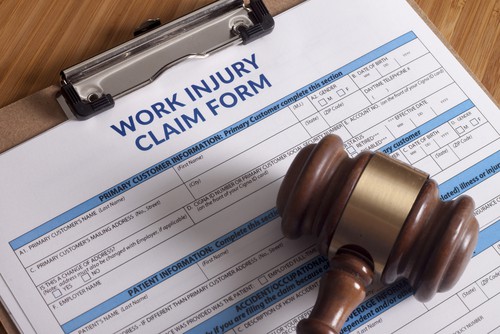 Many times, you may be able to handle the workers compensation claim process without legal representation. If your injury was minor and did not require missing much work, or if your employer admits you were injured on the job and you do not have a preexisting condition, you may not need a workers compensation attorney. However, workers compensation claims can become very complicated quickly, lengthening the process before compensation is approved and secured.
Here are some situations in which case you may want to contact an experienced workers comp attorney:
At times, your settlement may not cover all necessary medical expenses or lost wages. Many judges sign off on workers compensation claims even if they seem mildly fair to both parties – regardless of whether it is complete compensation for expenses and lost wages. Having an attorney ensures the best settlement possible.
Your employer does not admit you were injured or became ill as a result of your job, or denies your claim entirely. 80% of workers accept a denied claim without appealing the decision. Many employers and insurance companies use this knowledge and routinely reject claims.
If your injury results in permanent or partial disability, and you cannot return to work, a workers compensation attorney can secure lifetime weekly payments to make up for lost wages. These cases are expensive for insurance providers, therefore legal representation is necessary for success.
If your settlement is not processed correctly, Social Security may take much of your workers compensation benefits.
If your employer has retaliated in any way, including reducing your working hours, threatening to fire or firing you for filing a claim, it is very important tocontact an attorney as soon as possible.
If your claim includes third parties whose negligence contributed to your workplace injury or illness, a San Bernardino workers compensation attorney can help with the complex third party claims process.
Find an Experienced Workers Comp Lawyer in San Bernardino, CA 
Workers compensation claims are complex and the bulk of legitimate claims are often denied, expecting no appeals process to be filed. If you were injured or became ill on the job, contact the experienced Workers Compensation lawyer in San Bernardino at Rawa Law Group today for a free consultation.
Rawa Law Group
5843 Pine Ave
Chino Hills, CA 91709