The Leading Forklift Accident Attorney in San Bernardino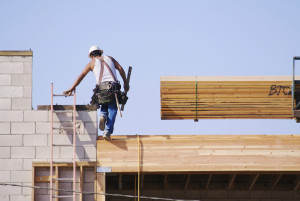 Construction workers have the second-most dangerous job in America, with 1 in 10 construction workers injured on the job every year. Heavy machinery accidents are the most common types of construction site accidents, and forklifts are considered one of the most dangerous machines used on construction sites as their design makes them prone to tipping over. Forklifts can be very dangerous when operated by someone who is inexperienced or untrained, putting not only the operator but also other people at risk.
Common Forklift Accidents in San Bernardino
42% of forklift fatalities are the result of a forklift operator attempting to jump from a forklift because a load is too high and it begins to tip over. In addition to the driver being injured, tipping forklifts can hurt or kill other individuals nearby with falling material or equipment. If the driver does not make it out of the tipping forklift in time, he or she may also be injured or killed.
Off-The-Dock Accidents happen when a truck being loaded or unloaded pulls away from the dock without warning, causing the forklift to fall to the pavement.
Driver Ejection occurs when a driver is thrown from the vehicle due to missing seatbelts, inadequate grab handles, or broken arm rests. Stand-up forklift drivers may be injured if the compartment door opens while the forklift is moving.
Foot Injuries are one of the most common types of forklift accidents as the equipment rolls over the fo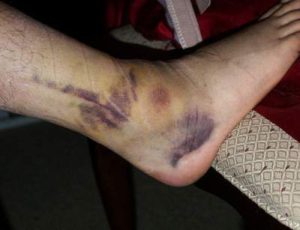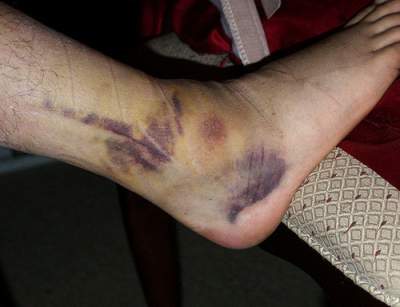 ot, leading to injury and at times amputation. This is especially common with stand-up forklifts not equipped with a compartment door.
Forklift Accident Liability in San Bernardino, CA
Forklifts require specialized training to operate, and unfortunately, not all drivers have been properly trained. Many factors may contribute to forklift accidents in San Bernardino, including:
Lack of or unusable safety features
Improper maintenance of the forklift
Improper use, including speeding, failing to warning to nearby co-workers, and improper reversing
Workplace factors such as narrow aisles, high traffic, and hazards
Overloading beyond the forklift's weight limit
Workers injured on the job in California are eligible for workers' compensation benefits, but you may receive additional compensation if someone other than your employer was liable, such as the manufacturer in the event of an equipment malfunction.
Contact a San Bernardino Forklift Injury Attorney Today
If you or someone you love has been injured in a forklift accident due to an equipment defect or negligence, Rawa Law Group will help you explore your options and protect your rights. Contact us today for a free consultation with an experienced forklift accident attorney in San Bernardino, CA who will help you learn more about your rights.
Other Cities That We Service: Fontana, Rancho Cucamonga, Ontario, Victorville, Hesperia, Chino, Chino Hills