Find the best knowledgeable City of Industry Labor Employment Attorney
City of Industry Labor Employment Attorney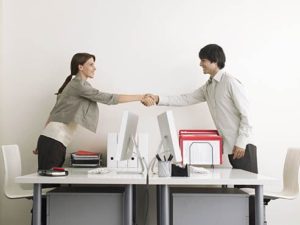 If you feel that you have been laid off illegally from your workplace, perhaps it was done with contempt or a bias that has nothing to do with your service or the duration of your contract, then you have every right to take up the matter to court so that you will be compensated and possibly reinstated back to your place of service.A good attorney is what you need to be your voice and speak well on your behalf in court. A good attorney is experienced, well-read, competent and affiliated to a strong firm that can avail any resource needed.
At Rawa Law Group, you are spared the horror of a poor representation. Our team is made of highly revered and seasoned legal professionals with over 55 years' worth of experience combined. For a little over two decades, we have managed to redefine the frontiers of the legal profession, by doling out astounding levels of finesse and integrity in our services which is quite evident in our track record. Our Labor & Employment attorneys in City of Industry are undoubtedly some of California's finest and most sought after, which means you are assured of great representation.
We implore you to allow us to take on your case, to be your voice and bring you victory. Our approach is thorough which implies that we will leave no stone unturned in the obtainment of relevant documents to win your case. We are more than ready to meet you up at home or at your office in order to discuss your case.
Cease this opportunity and get a FREE case evaluation today.
Rawa Law Group
5843 Pine Ave
Chino Hills, CA 91709