Top Rated a Knowledgeable City of Industry Work injury attorney
City of Industry Work injury attorney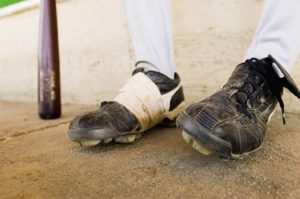 A safe environment is pivotal to an injury-free workplace; it is the employer's responsibility to ensure that the workplace is safe enough for work to be done. However, in a case where an employee is injured seriously in the workplace, such employee is eligible to be compensated for his hurt.The process of receiving a compensation for your injury often involves negotiation talks between your employer and you (the injured) in the presence of a legal representative. It is recommended that you have a personal attorney as this can go a long way in determining how much your circumstance is considered in the estimation of your compensation.
For all your legal needs, we are here for you. Rawa Law Group is one of the finest legal establishments in the City of Industry, CA. Our legal experts have garnered experience through the years in not only negotiating your compensation but also in representing you in court if need be. Our track record speaks of unparalleled excellence as we have successfully helped our clients through our over-two decades years of existence receive settlements to the tune of hundreds of millions.
Our experts will help evaluate the true value of your claim and work actively to ensure that you are compensated. The compensation should cover your medical expenses and lost wages. It would also go to address other damages like emotional distress, suffering, loss of earning ability and lots more. Our Work Injury attorneys in the City of Industry will come through for you relentlessly till you are settled.
Reach out to us now and take advantage of our free case assessment.
Rawa Law Group
5843 Pine Ave
Chino Hills, CA 91709