Get an Experienced City of Industry Auto Accident Attorney
City of Industry Auto Accident Attorney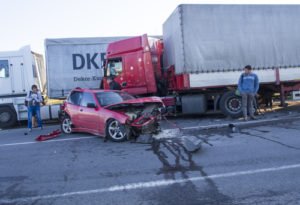 In today's world of reckless driving and speedy cars, auto accidents are on the rise. If you have suffered a car accident or know a loved one who has, you need to be sure your case would be handled efficiently by a specialist experienced in auto accident compensation cases.Don't take your chances if you've been involved in an auto accident in City of Industry, CA, you need to seek adequate legal counsel. Rawa Law Group is happy to take up your case and effectively work with you to ensure you get the superior representation you deserve.
Our law firm has a collection of auto accident attorneys rich in experience with a combined experience of over 20 years on the job. We have got lawyers ready to go all in to see you get the compensation you deserve after a life-changing auto accident. When you need to hire an auto accident attorney in City of Industry, CA, be sure to let us help you get the maximum benefits set by law.
Over the years we have grown to become a reputable law firm and have successfully helped thousands of claimants in the City of Industry to receive adequate compensation following an auto accident. If you would like to have one of our experienced auto accident attorney in City of Industry, CA handle your case and deliver the desired results, which is usually a win, then reach out to us. Remember, at Rawa Law Group, you don't pay till you are compensated.
Rawa Law Group
5843 Pine Ave
Chino Hills, CA 91709