Get an Experienced City of Industry Wrongful Death Attorney
City of Industry Wrongful Death Attorney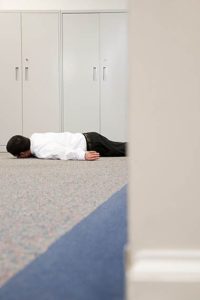 If you have suddenly lost a loved one, we must say "sorry for your loss." We understand the amount of grief you must be going through right now.Was this sudden death caused by someone else's misconduct? That is even a worse feeling to nurse because of the sudden loss of companionship and unexpected funeral expenses incurred. However, you can move on easily with some pecuniary compensation to offset those bills and secure yourself financially.
In City of Industry, CA, you can get a qualified wrongful death attorney at Rawa Law Group.
We at Rawa Law Group have built a reputation as a superior legal firm having some of the best minds in the industry. We have cumulatively gathered over 55 years of experience and put this to good use by helping families through tragic times. We do this by assisting them to gain a full compensation for their loss and with our vast experience have accrued several hundreds of millions in compensations for these families.
Our services are stellar with various advantages. We give our clients free consultation – and that implies zero upfront costs! We also endeavor to give sound legal counsel and this comes at no hidden charge. That said, we only expect to get paid for our legal service after we have delivered results in your case!
You also will be kept informed about your case as we make progress.
If you are concerned about your tight schedule, worry not. We offer flexible appointment hours to suit any client. Sometimes, we can visit you at your home!
Rawa Law Group takes it upon herself to help you maximize your 'wrongful death' compensation via qualified attorneys.
To hire a qualified wrongful death attorney City of Industry, CA, just come to our office.
Rawa Law Group
5843 Pine Ave
Chino Hills, CA 91709