Get a proficient City of Industry Incorporation Attorney
City of Industry Incorporation Attorney
There are various business structures for startup businesses. Most entrepreneurs opt for corporations. This is because of the many perks attached to incorporating a business. While the process is a tedious one, the advantages are many.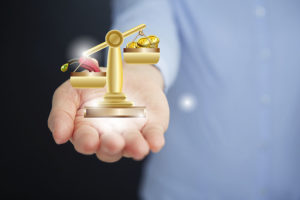 Entrepreneurs want to enjoy total liberty of suggesting how they wish to be taxed in their business. They also want to have flexibility in the government of their business as well as limited exposure to the liability that may arise from running their business.
To incorporate a business, you need to fulfill several legal procedures and file several documents with the state. This will give your business a legal representation and recognition from both investors and customers.
It is important to seek help from professional business lawyers to help you make the process of incorporation easy and such help can be gotten from our company known as Rawa Law Group.
Rawa is a superior legal agency that understands the legal formalities as it concerns businesses in California. Our practice covers all the cities in California including the City of Industry.
We have some of the best go-to attorneys in business law. Our experience is vast. We have more than 5 decades of experience in helping small and large scale businesses in California attain corporate status and maintain it.
We will become a member of your team once you decide to let us help you. What you want is what we want and what we want is to give you personalized legal services to help you achieve your dreams with ease.
Take advantage of our free consultation and hire a seasoned business incorporation attorney City of Industry, CA today. Just come to us via the address below.
Rawa Law Group
5843 Pine Ave
Chino Hills, CA 91709