Find the Best City of Industry Harassment and discrimination attorney
City of Industry Harassment and discrimination attorney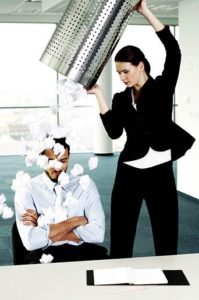 Right from the start of time, women have had to deal with being looked over and wrongly objectified. Today, though much of the world has embraced equality and more campaigns are being held to enforce the rights of women, they still suffer howbeit subtly, the pangs of discrimination. In a typical work place where such prevails, it is common to see the disparities in pay and benefits that are accorded male employee to female employees, if this continues, there will ultimately be more overt cases of discrimination and harassment, and these would range from comments about their figure to inappropriate groping alongside other obscenities. Some employees who live this grief often do not speak up due to their fear that they may lose their job if they were to express their discomfort, not knowing that the fact they suffer these unwanted actions against them is reason enough to speak out and get justice.If you have gone through gender discrimination and harassment then you should reach out to a competent attorney as soon as you can. Your attorney would help you craft a solid case against your boss or coworkers by critically ensuring that all possible fall points in your claim is addressed.
Rawa Law Group is a foremost firm here in the heart of California, we have some of the finest harassment & discrimination attorneys in the area who are sure to help you land the outcome you desire. Do note that we don't press for down payments before taking on your case, so be at ease and allow us evaluate your case for FREE.
Reach us via the address below.
Rawa Law Group
5843 Pine Ave
Chino Hills, CA 91709