Victorville Unlawful termination attorney
Top rated a proficient Victorville Unlawful termination attorney
Victorville Unlawful termination attorney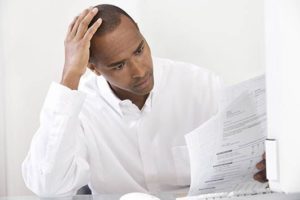 Disabled and physically challenged people are part of our society, and though they may not be able to take on every physically strenuous activity, they will however make great staff members in several other respects. The rights of physically challenged are protected by the Americans with Disabilities Act, this code ensure that they are protected from discrimination in their daily lives and in the work place. It tries to ensure that persons with disabilities are presented with equal opportunities and due regard in their everyday dealings. If you have been laid off your job indiscriminately by your employer as a result of your disability, do well to speak to a competent attorney who would help give you the guidance and legal protection that you need. Your attorney will go to help gather all the materials required for your defense and also ensure that your interests are spoken for in court.
Rawa Law Group is a renowned law firm here in California, with a staff list of some of the most revered legal practitioners in the country. Our lawyers have a combined experience of over 55 years and have led on a smashing track record of excellence. We are a company established on the firm creed of human service and dedication, we want to be your voice and win you the victory that you deserve.
The representation provided by our foremost Unlawful Termination attorneys here in Victorville will afford you peace and a substantial compensation by their capable, well-grounded, thorough and humane counsel. We will handle your case with utmost care and attention, always keeping you in the loop and protecting your interest relentlessly.
Reach us now via the address below, we would like to hear from you.
Rawa Law Group
5843 Pine Ave
Chino Hills, CA 91709