Victorville Wrongful Death Attorney
Find the best Victorville Wrongful Death Attorney
Victorville Wrongful Death Attorney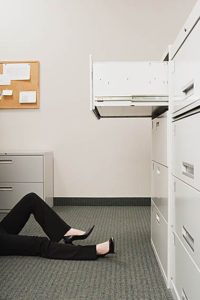 Just like many other tragic occurrences, wrongful death brings a lot of pains to the victim's survivors. Besides the grief, survivors must incur medical bills and funeral expenses.
If you are one of the victim's financial dependent or immediate family members, you may want to consider filing a claim for wrongful death.
The success of the claim may depend on the integrity of the hired attorney and you might want to hire a top-rated wrongful death attorney. If you reside in Victorville, CA, you should visit us at Rawa Law Group.
Rawa Law Group is a topnotch law firm that is a trusted brand when it is a matter involving advocacy for tragedy victims. We have a combined experience of more than 50 years in this field. Our attorneys are top rated and have gained recognition by their professional exploits.
When you hire our services, you can render your case in person to any of our top rated attorneys who will give you all the attention you need, and all the legal counsel that will be useful. We also ensure that you understand and are fully aware of the complexities involved in wrongful death cases involving children or elderly people.
Worried about the schedule?
We offer flexible hours of appointment and our attorneys are ready to meet up with you when and where it suits you. Our wrongful death lawyer will investigate the case and find out who is at fault be it one or more persons.
Do not worry about consultation fee. We offer free case evaluation and that means we only require payment from you only after winning your case.
Hurry now and hire a top-rated wrongful death attorney Victorville, CA by contacting us at Rawa Law Group via the below address.
Rawa Law Group
5843 Pine Ave
Chino Hills, CA 91709