Victorville Harassment and discrimination attorney
Top rated a competent Victorville Harassment and discrimination attorney
Victorville Harassment and discrimination attorney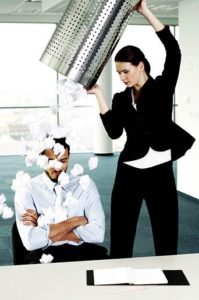 Freedom is a fundamental human right, and though we may harbor reservations about how some people go on in their expression of self, it is incredibly important that we learn to be as professional as possible with them, especially in the work place. Some employers have been reported to hinder career progress, dole out poor job performance reviews and even sack employees on the basis of their sexual orientation and race; this is not condonable by the law. If you or anyone you know has been unduly laid off, denied a deserved benefit or harassed in their place of employment then you must speak to a competent attorney as soon as possible.
A good attorney is not merely one who is acquainted with the law in theory but one who by experience has become polished and well versed with its many clauses. Your attorney of choice should be one who is affiliated to a reputable firm, one who would be able to access all needed resources when needed.
Rawa Law Group has all the expertise that is required to bring you the desired victory. We have provided our premium legal services here in California for over two decades, in this period we have worked gainfully in restoring peace and joy to the lives of claimants in the area. Our harassment & discrimination attorneys are thorough and personal in their approach, committed to fighting for your best interest. Do note that our services are non-obligatory, so you don't need to worry about any financial clauses until after your case is won.
Reach out to us today and cease the opportunity to have your case evaluated free of charge.
Rawa Law Group
5843 Pine Ave
Chino Hills, CA 91709