Hemet Unlawful termination attorney
Hire an aggressive Hemet Unlawful termination attorney
Hemet Unlawful termination attorney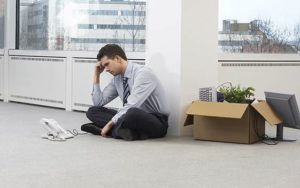 The subject of what is considered unlawful or not is not that clear for most people; this is largely caused by the lack of knowledge of most persons in this regard. For private organizationsthat operate a sort of employment system known as 'At-will', terminations may be made at any time following the private decision of the employer. It is however given for both public and private sector establishments that when a termination of the employment of any individual is made on the basis of any bias that may exist, then such may be termed as unlawful. If you or someone you know has been laid off their job indiscriminately, then you should reach out to a competent attorney in order to ensure that justice is served and that you are compensated for the distress you have had to go through.
Rawa Law Group is a five star law firm in California, gainfully equipped with all that is required to bring you the results you desire. Our services to you are free of obligation, we carry on with your case from the start without requiring any down payment, that way you are rid of any inconvenience that could be posed as a result. Our Unlawful Termination attorneys here in Hemet will avail you with a relentless advocacy in court and invaluable counsel from the wealth of their experience, as they have done for many clients in the past with much adulation.
Do reach out to us via the address below; we are at your service.
Rawa Law Group
5843 Pine Ave
Chino Hills, CA 91709