Hemet Harassment and discrimination attorney
Find the help of an aggressive Hemet Harassment and discrimination attorney
Hemet Harassment and discrimination attorney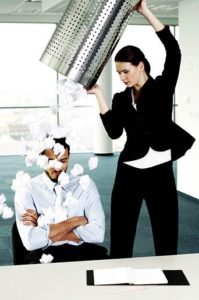 In work circles mostly, we have observed that harassment precedes discrimination. It begins with individuals being badgered with unappreciated comments and jibes about their race, gender or sexual orientation. It is then followed by unabashed expressions of discrimination which may include unfair segregation, denial of due benefits, truncation of career growth amongst others. If you are one of the employees who have in one way or the other suffered discrimination at your work place, then you are expected to reach out to a competent attorney, one who would help you craft a strong case in court.
A good attorney would help you understand the stipulations of the law as regards discrimination and harassment; he will also evaluate your case in order to establish if indeed it is court-worthy. This of course will be followed by a thorough collation of all relevant documents for your representation in court.
Out here in Hemet, you need a reliable harassment & discrimination attorney, one who has all the experience and good track record required to guarantee the victory you desire. Thankfully, Rawa Law Group is your sure hub for exquisite legal representation, we have been in the industry for over two decades, and in that time we have brought joy and smiles to faces of many claimants by delivering to them compensation worth hundreds of millions through the years. Our services to you are non-obligatory, this means that we are ready to carry on with your case from scratch without demanding for any afore payments. We will only get paid when we bring you the results you desire.
So reach out to us today, and you will be glad you did.
Rawa Law Group
5843 Pine Ave
Chino Hills, CA 91709