Downey Wrongful Death Attorney
Downey Wrongful Death Attorney
downey wrongful death attorney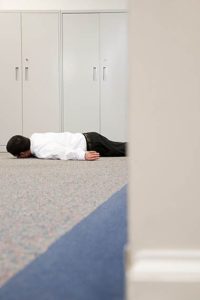 If you have lost an important member of your family due to a wrongful death, you might be nursing various thoughts about if to hire a wrongful death attorney or not. It is advisable to hire an attorney to help relieve some of the burdens of the demise of your loved one, especially the financial burden. If you file a wrongful death lawsuit, you can gain settlement to cover the hospital and funeral arrangements bills. Your best shot at success is hiring a dependable wrongful death attorney from a renowned law firm.If you are in Downey, CA and is looking to hire a dependable wrongful death attorney, then you should visit us at Rawa Law Group.
We are a superior law agency in California and boast of having some of the best wrongful death attorneys in the state.
We have acquired more than 55 years of combined legal experience and have helped survivors of victims of mutual death gain compensation that have run into several hundreds of millions.
When you come to Rawa Law Group, we offer top legal services with various advantages.
You do not have to worry about upfront costs when you hire our services. We offer our clients a free case evaluation and we also dole out ethical legal advice to you at no discreet charge. The only time you worry about paying us is after we have won your case.
As we progress, we ensure that you are informed about your case from the start to the finish. You also do not have to worry about your schedule as we offer flexible appointment hours and even make necessary visits to your home.
Hire a dependable wrongful death attorney in Downey, CA by visiting our address at:
Rawa Law Group
5843 Pine Ave
Chino Hills, CA 91709