Downey Workers compensation attorney
Qualified Downey Workers compensation attorney
Downey Workers compensation attorney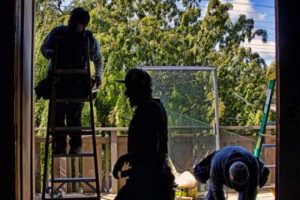 The pain and stress you would pass through after being injured at your place of work can be so overwhelming. While you need to have the best medical care possible, you also need to secure the benefits due to you when you're injured at your place of work. The best thing you can do for yourself is to let a workers' compensation attorney help you in achieving your wishes according to the law.Rawa Law Group is where you can get qualified workers' compensation attorneys in Downey, CA.
We at Rawa Law Group are a stellar legal firm that has some of the most qualified personal injury attorneys here in California. Our watchword is 'advocacy for the injured' and we have held onto it tirelessly.
We have more than 55 years of combined legal experience and have helped numerous injured workers the past in making claims that have amounted to several hundreds of millions.
Our qualified attorneys give undivided attention to you and ensure that you are well represented and have the legal presence you need to win your case. Be sure you would be informed on your case progress from the start to the finish.
We don't charge any upfront fees and we offer you a free consultation which gets you a free pass to top ethical legal advice after looking over your case. We also give you some ethical legal counsel to help you not to ruin your chances of winning and at no hidden charges. We only require payment from you after winning your case.
Since scheduling can be a problem, we leave very flexible office hours and our telephone lines so you can fix an appointment that works for you. For severe injuries that might have made you immobile, we can visit your home or hospital.
To maximize your 'worker's compensation' claim, hire a qualified workers compensation attorney in Downey, CA at Rawa Law Group.
Rawa Law Group
5843 Pine Ave
Chino Hills, CA 91709