Downey Sexual Harassment attorney
Downey Sexual Harassment attorney
Downey Sexual Harassment attorney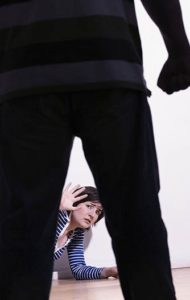 Whenever the desire for sex is not mutual, any action taken by the desiring party to satisfy the sexual urge with the desired party can be regarded as sexual harassment. It is important that you are able to know for sure when you are being harassed in the workplace, by your coworker, employer or even client. Sexual harassment can often lead to a hostile and inconducive work environment, one that can cause emotional and psychological problems for the victim. If you or someone you know is being harassed sexually in the workplace, then you are implored to speak to a licensed attorney today, in order to bring those responsible to justice and to avoid a repeat of the instance.A good attorney is one who understands the full definition of sexual harassment and all the related legal clauses it has, such an attorney would help evaluate your claim and then craft for you a solid case in court. It is important also that your attorney is affiliated with a reputable firm, as this would help make all needed resources available for your case.
Rawa Law Group is a foremost legal figure in California; we have through the years helped countless claimants gain the compensation they deserve for the stress they have been put through. Our Sexual Harassment attorneys in Downey are well versed with all the clauses and terms of a sexual harassment claim and will go above and beyond in ensuring that justice is served. We do not require payments until your case is won, that way you are not saddled with any financial burden as we aim to make the procedure as convenient as possible.
Do reach out to us today, we would be glad to meet with you.
Rawa Law Group
5843 Pine Ave
Chino Hills, CA 91709