Corona Sexual Harassment attorney
Topnotch Corona Sexual Harassment attorney
Corona Sexual Harassment attorney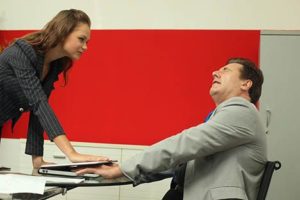 Defining what exactly sexual harassment is can be slightly difficult in our very sex-charged world. From casual sexual jibes to blatant propositions, there is a thin line you are likely going to miss if you don't seek the expertise of a competent attorney. What is most important in cases of perceived sexual harassment is that the attention is unwelcome, this is key as it acts as the basis of your claim. If you are in a workplace where sexual innuendos about you are thrown without caution either by your coworker or your boss, you should speak to an attorney as soon as you can.
A competent attorney would help you ascertain if what you're going through can actually be described as a case of sexual harassment. After this is done, and if it is, in fact, true that you're being harassed sexually, your attorney would help you craft a solid case that will earn you the compensation and treatment you deserve.
One of California's most revered legal establishments is Rawa Law Group. We do not have only the resources, but we have the most credible Sexual Harassment attorneys in Corona that are guaranteed to review your case with all the required attention and experience. We are ready to go above and beyond in the review of your case, with the utmost attention given to the analysis of all collated evidence.
Do know that you are not required to make afore payments before we consider your case, so allow us to be your voice and bring you the settlement you deserve. Reach us today!
Rawa Law Group
5843 Pine Ave
Chino Hills, CA 91709