Corona Harassment and discrimination attorney
Find the best a reliable Corona Harassment and discrimination attorney
Corona Harassment and discrimination attorney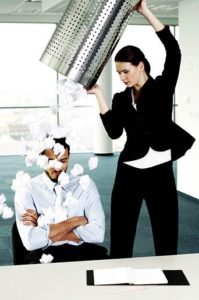 Harassment and discriminatory activities in the work place can occur in different forms, one of the ways that these happen is when you are denied of promotions, benefits and other employee allowances as a result of your sexual orientation. Employers are bound by the codes of the Equal Employment Opportunity Commission (EEOC) to ensure that they treat their staff members fairly and without prejudice. In order to ensure that you are instated to your rightful office, and that justice is served, you must speak to a competent Harassment & Discrimination attorney here in Corona who would be your legal guide. Your attorney would provide you with useful counsel on the initial steps to take towards building up a solid case of work place discrimination. He will then go further to help collate all requisite materials needed for the establishment of a convincing argument that will rake in the desired results.
Rawa Law Group, a reputable law firm here in California can help get you the results that you desire. We have extensive experience in cases of harassment and discrimination; our expert legal practitioners have worked successfully through the decades, delivering hundreds of millions worth of settlements to many grateful clients. You do not have to worry about meeting up with any initial payments because we are committed to taking on your case from scratch free of charge, we will only accept payments when we have gotten you the desired results.
Feel free to reach out to us today and take advantage of our free case evaluation.
Rawa Law Group
5843 Pine Ave
Chino Hills, CA 91709