Corona Labor & Employment Attorney
Find the best a reliable Corona Labor Employment Attorney
Corona Labor Employment Attorney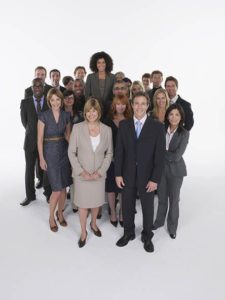 It is customary for job performance evaluation to be carried out by the employer; they are expected to make a bias-free assessment of your work. If you have been served with a poor performance review and threatened with job termination by your employer, it is recommended that you seek the service of a good attorney.
Your attorney would help you understand your rights, and educate you on the things you need to do. Your attorney would help you document your case, and inform you of the various documents that would be needed. You would obviously need legal help in order to counter the adverse action by your employer early on. Getting a good attorney would require sifting through the multitude of firms available.
Of the many law firms and coalitions littered across California, Rawa Law Group stands out effortlessly. Our exceptional placements in legal national rankings are owed to the many stellar records we have garnered through the years by means of our inimitably outstanding legal performance. We are a league of professionals, who are skilled and experienced in the many clauses of the premium legal representation. Our Labor& Employment attorneys in Corona are renowned for their legal prowess and personal approach to service, their keen eye for detail and the amount of thought they put into each case.
Rawa Law Group is capable to take your case and bring you the results you desire, we are willing to carry on your case without requesting for any upfront payment lest you be troubled by financial burdens. As a matter of fact, we do not accept any payment until we have won you your case. Our counseling meetings and sessions are flexible and are crafted to suit your schedule.
Feel free to reach us via the address below; we would be thrilled to hear from you.
Rawa Law Group
5843 Pine Ave
Chino Hills, CA 91709