Whittier Harassment and discrimination attorney
Seek the help of an experienced Whittier Harassment and discrimination attorney
Whittier Harassment and discrimination attorney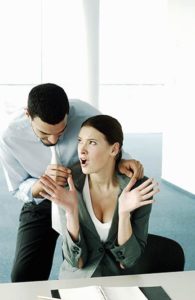 Discrimination and Harassment of any kind are sure actions that engender a hostile environment in the work place. More so, they also bring about mental and psychological strain to victims, making them feel pressured, uncomfortable and self-conscious in the work place, this is why the Equal Employment Opportunity Commission (EEOC) along with multiple state and federal laws have stipulations that are aimed at discouraging such practices in the work place. If you or someone you know has been harassed or discriminated because of their race, gender, sexual orientation, religion or age, then speak to an attorney as soon as possible. With the expert guidance of a credible harassment discrimination attorney in Whittier, you would be able to have a better understanding of your rights according to the law, and this will in no small way give you an edge in court.
At Rawa Law Group, we have all the experience you could ever need. For more than two decades, our revered firm has been in the front lines of legal rallies in California and its environs bringing smiles and satisfaction to the lives of persons who have previously had to endure places of employment that were less than ideal. Our thorough approach has led to several consecutive wins in court, and hundreds of millions worth of compensation delivered to our claimants.
We would like to do same for you. Do note that we don't require that you pay in advance before we take on your case; we are ready to avail all our resources in order to ensure that you get the outcome you desire. Reach out to us via the address below.
Rawa Law Group
5843 Pine Ave
Chino Hills, CA 91709