Torrance Unlawful termination attorney
An Expert Torrance Unlawful Termination Attorney
Torrance Unlawful Termination Attorney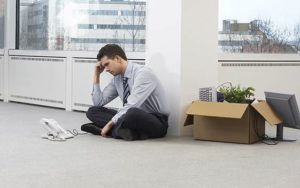 At-will employment system is the kind of system that prevails in the private sector. It gives the owner of the establishment the freedom to do whatever he so decides; he can fire any staff member he chooses for almost any reason. It is however important to point that despite the fact that he has that much authority, he can't fire anyone on the basis of the discrimination he has. If he or she does, such termination of employment would be referred to as unlawful. If you have the inkling that you were fired wrongly and on the bias of your employer, speak to an attorney today and get your case registered with the Human Resources Department. Your attorney will educate you on what you need to do and the steps that would be necessary in getting the desired result out of your claim.
The very center of inimitable legal services, representations, evaluations and counsel in California is Rawa Law Group. Our firm is adorned with not just the big names in the business, but with a track record of excellence that is hard to ignore. We are the firm that preserves and protects the interest of the employee, from an employer who seeks to bully them out of their rights.
Do note that we do not request any form of upfront fee or down payments before going all out for you, our Unlawful Termination attorneys here in Torrance are more than willing to go above and beyond for you, taking note of every detail, fetching and evaluating every document in order to establish a solid case for you in court.
Reach out to the best hands today, we are here for you!
Rawa Law Group
5843 Pine Ave
Chino Hills, CA 91709