Torrance Slip and fall accident attorney
Find the Best a Professional Torrance Slip and fall accident attorney
Torrance Slip and fall accident attorney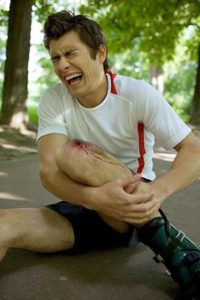 A 'slip and fall' accident might not be as easy as it sounds. It can lead to life-changing injuries and sometimes wrongful death. This sort of accident happens almost all the time and is reported in its thousands, yearly. The slip and fall accident might just be a result of wet floors, unlit stairways or sometimes, defects from construction sites. In such cases, you should be aware that you can make a case and be paid for damages by the business or property owner.
It is important that you hire a reliable slip and fall accident attorney to help you with your case. If you are in Torrance, CA, you should consult us at Rawa Law Group.
Rawa Law Group is a stellar legal agency that is known for its advocacy for the injured. We have some of the best injury attorneys you can get in California.
We have helped injury victims in the past in suing negligent property or business owners and our clients have received compensation according to the level of damage done.
Our services at Rawa Law Group are easily accessible because of our free consultation. That implies zero upfront costs when you consult our lawyers. We also give our clients important legal counsel at no hidden charges.
We ensure you are aware of every progress we make with your case from the beginning to the end. Our attorneys are available to provide the one-on-one attention you desire and even make home/hospital visits when the need arises.
You do not have to worry about the schedule. We give flexible appointment hours that fit into any of our clients' schedule.
Contact us at Rawa Law Group to hire a reliable 'slip and fall' accident attorney, in Torrance, CA via the below address.
Rawa Law Group
5843 Pine Ave
Chino Hills, CA 91709