Torrance Harassment and discrimination attorney
An Expert Torrance Harassment and Discrimination Attorney
Torrance Harassment and discrimination attorney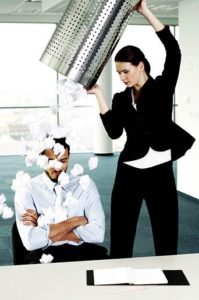 Performance reviews should reflect the amount of value you have contributed to your place of employment; these evaluations which are made by superiors in the work place are meant to be done without bias and with utmost sincerity. This however doesn't stop discrimination from tainting the reviews issued by some employers, if you are caught in this situation where you are convinced you have been handed a performance review that is not in consonance with the amount of value and contribution you have given to your firm, then feel free to contact an attorney in order to be heard. Getting an attorney would help you greatly in getting both the attention and the wisdom you need. Guidance will be afforded to you by your experienced attorney on the various steps to take at the work place in order to ensure that you are not discriminated against, and you will also receive due compensation for all that you have gone through.
Rawa Law Group is your best bet for a splendid representation in California. Our harassment & discrimination attorneys in Torrance are the finest around; they have been in the business of speaking and fighting for the rights of discomfited persons who have suffered discrimination in their everyday lives. Subscribing to our service will ensure that you are treated rightly, and that your case gets the attention that it deserves. Do note that we don't press for down payments before taking on your case, matter of fact, we only accept remunerations after your case has been won and you have received the compensation you are due.
Reach out to us today, our address is listed below.
Rawa Law Group
5843 Pine Ave
Chino Hills, CA 91709